So, you want to take up running?
Running is one of the most popular sports in the world because it's an accessible, affordable and fun (yes, fun!) way to get fit.
Running doesn't have to be scary!
The good news is there are are plenty of ways you can start your running journey which don't require you to be a fitness fanatic or a speed demon.
In this guide we'll share 9 of the best tips to get you up and running in no time.
Whether your goal is to run one mile, a 5k or even a half marathon – this guide on how to start running for beginners will tell you everything you need to know to (even if you're a running newbie).
Ready?
Let's go!
How to start running for beginners
If you're starting from scratch as a complete beginner, then here are a few tips to get you started.
#1 Find your motivation
No guide on how to start running would be complete without a tip or two on motivation.
We can all agree that it takes a lot of motivation to get up and go for a run each day, especially when you're new to it and finding your feet.
Motivation is arguably one of the most important factors when it comes to forming a new habit like running.
If you're not motivated to do something, you are less likely to do it on a regular basis, if at all.
Equally, if you don't enjoy something, you are even less likely to do it.
So how do you find your motivation?
Before we look at ways to find your motivation, let's take a look at the factors that may be preventing you from exercising.
Research tells us that lack of motivation in exercise can be broadly explained by four factors:
#1 Low interest
You are not interested in exercise or you don't value the effects of exercise enough to make exercise a priority.
#2 Lack of time
You are insufficiently motivated in the face of other interests or demands on your time to make exercise a priority
#3 Low perceived competence
You do not feel competent enough, feeling either not physically fit enough or skilled enough to exercise
#4 Health limitations
You may have health limitations that present a barrier to exercise.
The fact that you're even reading this guide on how to start running tells me that you have the fire inside you to take up running.
You may also have some idea of the benefits of running on your physical and mental health.
So what else do you need to do to crack the motivation puzzle?
Motivation hack #1: Find time in your schedule to prioritise exercise
It's important you find an exercise routine that works for you in terms of actually being able to spend time doing it.
If you struggle to find time in your week because of work or family commitments, then it's time to shake up your routine and re-assess your priorities.
Many people think they don't have enough time to exercise, yet happily spend 1-2 hours a day watching TV or scrolling on their phone.
Think about the value that exercise brings to your life.
By exercising just 30 minutes a day, you will be taking huge strides to improve your health.
Motivation hack #2: Think of running as a learning curve
Just like any other sport or hobby in your life, you're not going to be an expert in the beginning.
Your first run will feel hard, your breathing will be laboured, your joints may hurt and you'll probably feel like quitting within the first 5 minutes.
Don't base your whole running experience on your first run.
Remember it takes time to build up your fitness, endurance and stamina – you can't expect to have superhuman endurance levels from the get go.
So treat running as a learning curve.
It's just like learning to play an instrument – you need to fine tune your body and the only way to do this is to exercise regularly and consistently.
You will see small and incremental improvements over time and in no time you'll find your stride.
Motivation hack #3: Think of running as a pathway to better health
Running is often the first step to better health for many people as they start to feel the positive effects of exercise.
Whether that be making more healthy eating choices, or dabbling in other forms of exercise, running can have a positive influence on other areas of your life.
Related: Lost your running mojo? Try these 17 running motivation hacks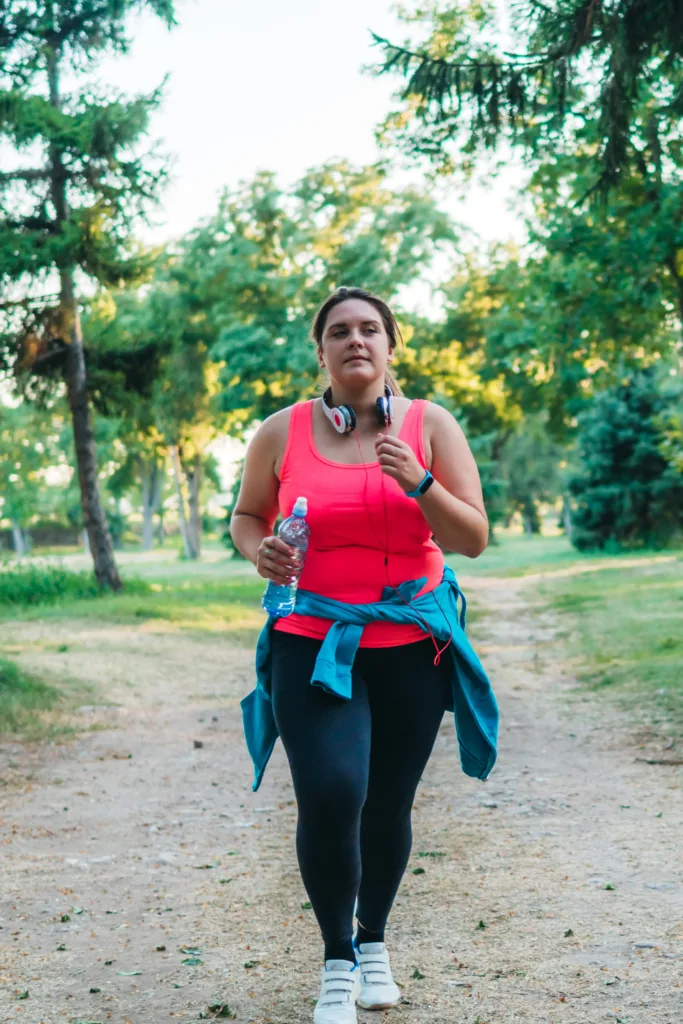 #2 Wear the right gear
You don't have to own or wear expensive kit in order to start running.
Arguably, all you need to spend a bit of money on is a decent pair of running shoes, some running leggings or shorts, and a good sports bra.
Let's take a look at these in more detail.
Running shoes
When it comes to buying running shoes, you want to make sure that find the right pair of running shoes for you.
This means finding a pair that support and cushion your feet, ankles and joints and prevent injury.
Running is considered a high impact sport so it's essential you get a pair of trainers that support your feet in the right way.
But remember, not all running shoes are created equal! What works for someone else may not work for you.
Finding the best running shoe for you will depend on how you run, your foot type and type of running that you will be doing.
The best way to find the right running shoes is to visit a specialist running shoe shop and get your gait analysed.
A gait analysis is a way of assessing the way in which you walk and run.
More specifically, it looks at the way in which your foot strikes the floor (also known as foot strike) to determine whether your foot rolls inwards, doesn't roll inwards enough, or stays neutral.
I've written a detailed guide on how to find the right running shoes so I suggest you check that out to get the 101 on running shoes.
I've also written an in-depth guide on sports bras – so check that out too!
Related: 7 of the best websites to buy affordable running clothes
Running leggings or shorts
There are plenty of options when it comes to running bottoms – whether you prefer running leggings or shorts.
The key is to finding a fabric that doesn't rise up or cause chafing between your legs.
It will also depend on the time of year that you plan to take up running as there are different types of leggings out there for winter running and summer running.
For summer running you have a bit more flexibility with what you wear, but the key is to find fabrics that are sweat-wicking and that don't cause too much chafing.
Always check before you buy as some clothes have not been specifically designed for running.
A great running brand for beginners is Karrimor. They have a great range running tops and leggings.
My other personal favourites are Under Armour and Nike.
Sports bra
For the ladies out there, a good sports bra is essential and makes your run so much more comfortable.
There are lots of options on the market depending on the type of activity.
I'd suggest a bra that is designed for high impact activity for running.
These are sometimes referred to as 'shock absorber' bras.
John Lewis offer a good range of sports bras, so do specialist retailers like Figleaves and Bravissimo.
If you're on a budget, a lot of other high street stores are offering their own sports/leisure ranges nowadays.
They often have decent sports bras on offer, so try and test some of them to find your perfect match.
I've written an in-depth guide on how a sports bra should fit – so check that out too if you want to learn more about a perfect-fitting sports bra.
Related: Half marathon gear checklist: 6 running accessories for half marathon training
#3 Combine walking and running first
Many new runners think they have to be able to run a mile or two from the get go in order to class themselves as a runner.
This simply isn't true!
You need time to get better at something, and running is no different.
This is something I am keen to stress to any new runner.
You don't have to be able to run non-stop for 30 plus minutes from the very beginning.
In fact, the tried and tested method for starting running is actually by walking first!
Popular beginner training plans like the Couch to 5k plan combine walking with running and are one of the best ways to go from zero to 5k in a matter of weeks.
For much of the first few weeks of the plan you'll find yourself walking more than running.
This way you build up your endurance and stamina gradually and progress at regular intervals.
Walking is also low impact compared with running, so it is a great way to build your muscle and joint strength in the early days.
#4 Set a goal
Setting yourself achievable running goals is a great way to motivate yourself each week and make yourself accountable.
Many beginner runners set vague goals in the hope of achieving them, when in fact they need to be specific!
A good way to set effective goals is to use the S.M.A.R.T framework.
S.M.A.R.T stands for:
Smart
Measurable
Achievable
Realistic
Time Bound
So, for example, if you want to run a 5k, instead of saying something vague like:
I want to run a 5k.
Your goal would then look like this:
I want to run a 5k in under 35 minutes by [MONTH/YEAR] by running three times a week.
Research tell us that by setting your goals using the S.M.A.R.T framework, you are much more likely to stick with them.
Having S.M.A.R.T goals also make it much easier to track progress.
Related: Bored with running? These running books will make you fall in love again
#5 Find a training plan
Now you are clear on your running goals, it's time to make a plan!
As I mentioned earlier, the Couch to 5k plan is probably the most popular running plan for beginners as it combines walking and running to slowly ease you into running.
But if you feel like you want to level up your training, then the key is to find a training plan that is suited for your running experience, fitness levels and running goals.
The best thing about a training plan is that it takes the guesswork out of running.
Whether you want to run your first 5k or 10k, or simply get faster, a training plan will tell you exactly what you need to do each week in order to achieve your goal.
There are plenty of free running plans out there for a range of distances and milestones.
If you're still wanting a simple plan to begin with, then find a plan that is focused on time, not distance.
You'll find it a lot easier – both physically and mentally – to complete a run to time instead to distance.
Check out my library of training plans for inspiration and guidance.
#6 Track your progress
Once you have a training plan and you're sticking with it each week, you want to be able to track your progress to understand how you're doing.
Tracking progress is crucial in the beginning because you'll be making adjustments to your training routine as you find your feet.
Possessing data that tells you what you're doing well and where you could improve is essential to allow this review period to take place.
The best way to track your progress is to use a running tracking app.
The good news is there are lots of tracking apps nowadays that let you track your run for free, meaning you can track your runs even when you're on a tight budget.
My favourite apps include Map My Run, Strava, and the Nike running app.
Check out the following posts to help you choose a running app depending on where you are in your running journey:
If you want to go a level further and invest in a proper running watch.
A running watch will allow you to track your run and performance at a deeper level.
Many running watches nowadays offer GPS capabilities, heart rate monitoring and pace monitoring, plus many more features!
Brands like Nike and Garmin offer a range of sports tracking watches, but my personal favourite is the Garmin Forerunner 235 running watch.
This is a popular running watch as it has a host of features to help you track your run and performance.
Related: Running by feel: 5 life-changing benefits of running without a watch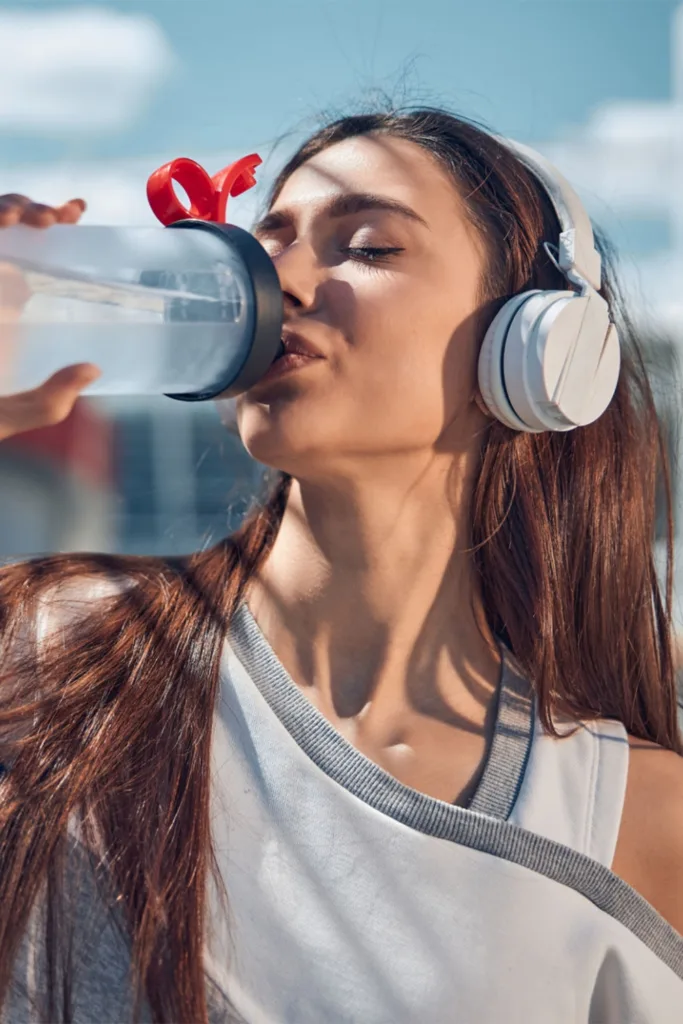 #7 Find a support system
Where many runners struggle is finding the motivation to keep running once the honeymoon period is over.
The initial excitement soon wanes and it becomes more difficult to maintain a consistent routine.
A support system, either in the form of a running buddy or running group, is a great way to motivate yourself and make you accountable for your runs.
The key is to find a running group that works for you and that matches your goals and running experience.
If you're looking to really enhance your running, consider joining a group organised by an athletics club.
These tend to focus on making you a better runner at all levels, including looking at your breathing, running form and endurance.
If you'd prefer a more informal social group, you can normally find some listed on apps like Meetup, RunTogether and Facebook.
Many groups organise social activities too – whether it be coffee and cake or a pint at your local – these are all great incentives to finish your run!
If you're not quite ready to join a running group, find a friend to go running with you.
A good friend can be a great source of support and motivation on your run.
With the great outdoors as your playground, you may find it a better environment in which to talk about your day or your week ahead.
Related: 10 running clubs changing the world one step at a time
#8 Perfect your form
Many new runners become so focused on pounding the pavement that they ignore proper running form and technique.
As a result they develop little niggles and injuries which prevent them from running for good.
Proper running form and technique is about running in the most efficient way possible so the least amount of stress is put on your muscles and joints when you run.
According to a 2017 study, running technique is an important component of running economy.
It added that performance and evidence shows that running technique explains variances in running economy and that, when done correctly, ultimately enhances a runner's performance.
In fact there are many benefits of proper running form and technique:
Improves performance
Helps you run more efficiently
Helps you run faster
Reduces the risk of fatigue
Reduces the risk of common running injuries like IT band syndrome and runner's knee
Helps you stay healthy as a runner
By adopting proper running form and technique from the very beginning of your running journey, you will drastically reduce the risk of injury.
The five key principles of proper running form are as follows:
Posture
Arm swing
Core strength
Cadence
Foot strike
Check out my guide on proper running form and technique for a complete breakdown of these five key principles.
Related: What muscles does running work? An inside look at running performance
#9 Be safe
When heading out for a run, I'd always advise you tell a family member or friend where you're going.
Don't get me wrong, running is normally very safe, but it's good practice to do this even if you're an experienced runner.
I like to take my phone with me on my run so I know I can contact someone if I get into trouble, or suddenly incur an injury.
If you're running at night, it's equally important to be seen on your runs. High visibility jackets are a must during those dark nights!
Related: 9 safety tips for running at night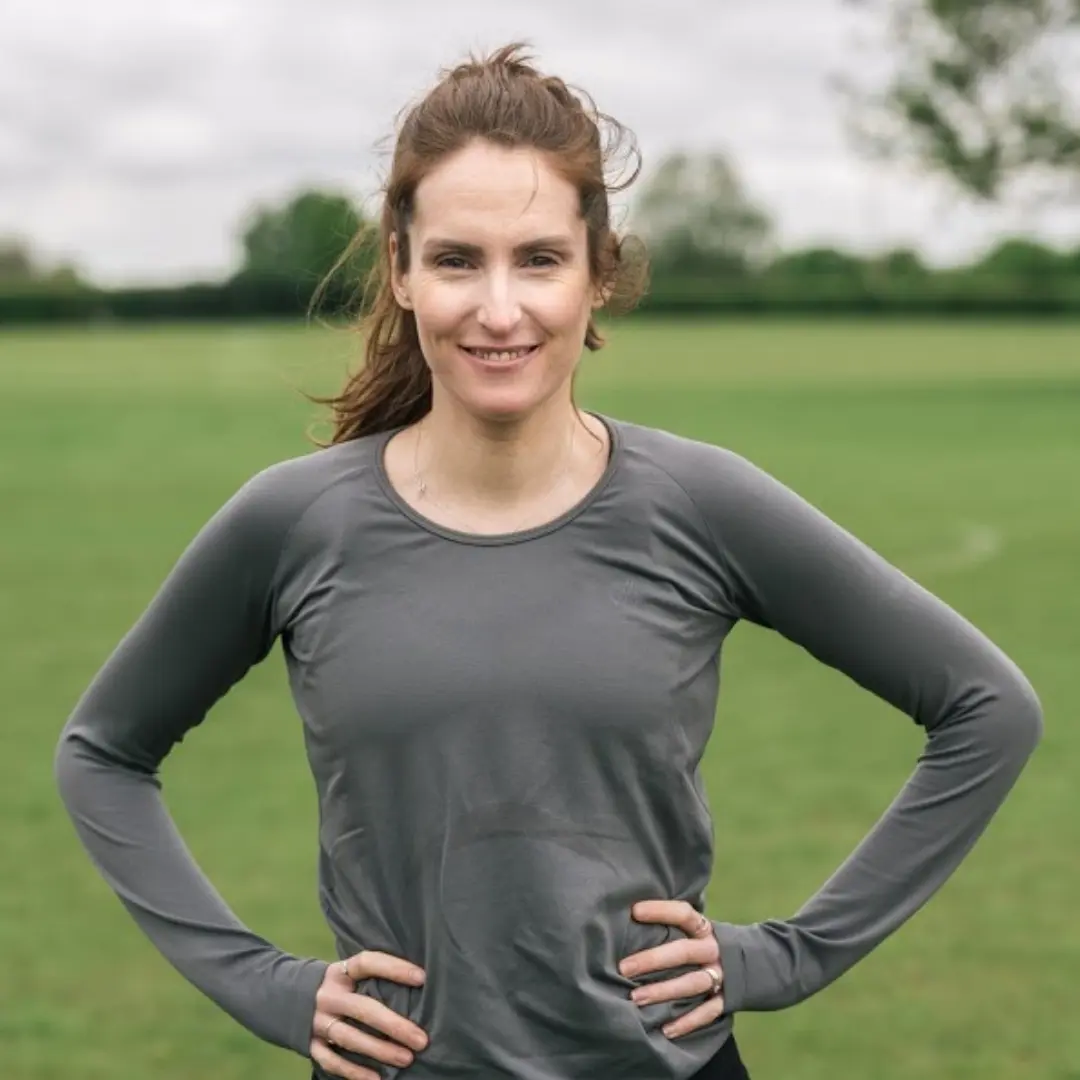 Latest posts by Caroline Geoghegan
(see all)