It can be hard to know how to dress for winter running when you're dealing with weather like rain, snow, wind and ice.
Winter running has just as many challenges as summer running. With the right gear, however, you can stay warm and dry throughout the season.
Your winter running comfort levels will depend on a lot of things, including how fast you're running, how far you're running and how comfortable you feel in the cold generally.
There are some general rules you can follow to make your run that much more comfortable.
Here are my top tips on how to dress for winter running.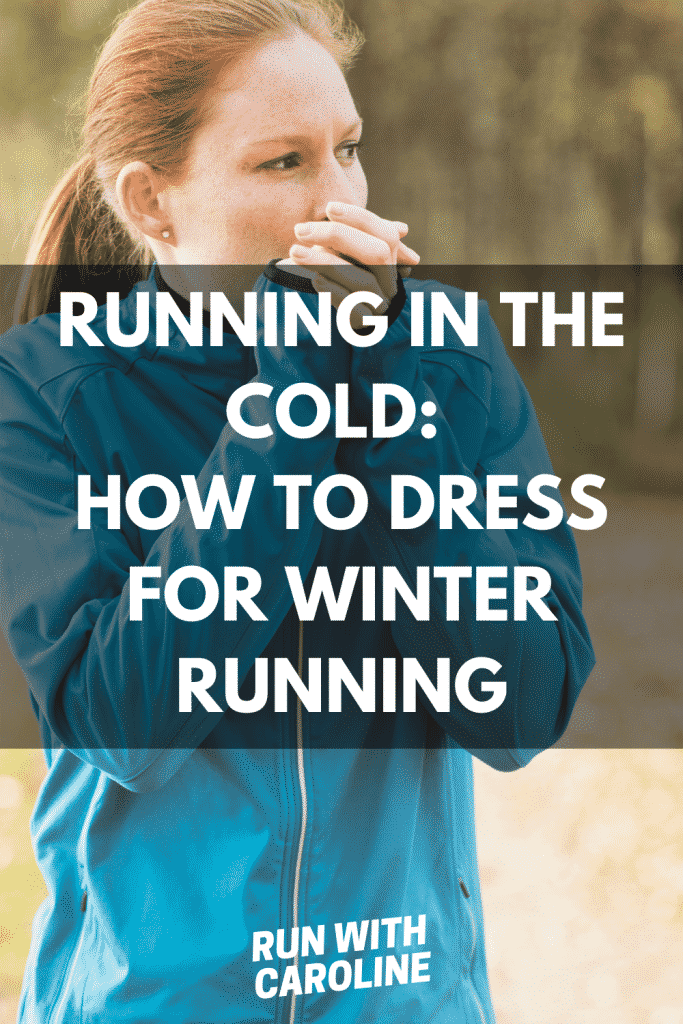 How to dress for winter running
#1 Wear a warm base layer
Winter running is all about smart layering.
Although it may feel unbelievably cold when you first step out the door, don't succumb to the temptation and wear lots of layers.
You'll soon warm up during your run and you'll quickly regret those extra two layers.
Instead, opt for a warm base layer. Materials like Merino wool or polyester make great base layers as they're non-scratchy.
Unlike a normal, long-sleeved t-shirt, a base layer will wick sweat away and keep you dry when you're running.
Base layers can be worn in winter and in the summer to help your body regulate your temperature when you're running
#2 Wear a wind-stopping, waterproof jacket
A wind-stopping and waterproof jacket is essential if you live in the UK, or in any country where rain is likely in the winter months.
Look for jackets that have a hood, are ventilated and breathable in sweat zones.
Reflective details are also essential so you stay visible on your run. This includes reflective technology on not only your running gear, but your accessories too.
Many running backpacks, for example, have reflective technology nowadays to help you stay seen on your runs.
This is so important when you want to stay safe on your run, especially if you're running near traffic.
#3 Invest in some winter running leggings
Running gear technology has come a long way. Gone are the days when we used to have thick winter running leggings that are not breathable.
The truth is, cold muscles perform worse and fatique quicker, so winter running leggings are a must for any runner looking to perform at their best.
Winter running leggings are designed to insulate your legs against prolonged exposure to cooler temperatures, yet allow your skin to breathe to prevent overheating.
Look for sweat wicking fabrics such as polyester and nylon.
Here are my top picks for winter running leggings:
#4 Wear a hat
I don't know about you, but if my head is cold, the rest of my body feels cold too.
You quickly lose body heat through your head, so it's important to keep it insulated. A good running hat will keep your noggin warm whilst wicking sweat to keep you dry.
Look for one that covers your ears and stays securely on your head without squeezing your forehead.
#5 Wear thick running socks
I'm at an age now where I hate having bare ankles during my winter runs. I own several sets of running socks that cover my ankles and keep my feet nice and toasty.
Not only does a good pair of socks keep your feet warm and dry, they form a base protection for your feet so they remain blister and chafe free.
There are so many sock options out there, from anti-blister to splash proof. There are even socks that help with plantar fasciitis.
Look for socks that provide comfort and durability. Fabrics like polyester and merino wool are good options for winter running.
Here are my top picks for winter running socks:
#6 Wear sunscreen
Believe it or not, you can still get burnt during the winter months. Snow reflects the sun's harmful rays, and the light bouncing off the snow can be quite harmful.
Many sunscreen brands nowadays protect your skin from the sun and the elements.
You may also want to invest in a pair of running sunglasses to keep those bright sunshine rays from damaging your eyes.
Lip balm is also a good call for those long winter runs. Your lips can quickly chap when they come up against the harsh weather.
Additional resources