Despite all the training, every run is not going to be an amazing experience. Beginner and advanced runners alike know what a bad run feels like, but there are ways to bounce back and recover after a bad run.
After days, months and weeks of training, you may feel frustrated and even disheartened to find your run didn't go exactly as planned. Whether it was a training run or a race, it's important to know that it's not uncommon to have a bad run or race.
Before you turn in your running shoes for good, try these tips on how to recover after a bad run and get your running groove on track.
How to recover after a bad run: 8 ways to bounce back
Recover properly
If your run was a particularly hard session or a long race such as a half marathon or marathon, then it's important to allow your body to recover after a bad run.
This means plenty of rest and a recovery routine that minimises any impact on your muscles and joints. Your muscles will probably feel stiff and sore, so prioritise activities that are easy on your body, such as walking, cycling, swimming and yoga.
It's also important to keep your body hydrated, so remember to drink plenty of water and eat healthy and nutritious foods.
Understand what went wrong
When you have a bad run, it's important to think about what went wrong so you can learn from this and apply different techniques and behaviours ahead of your next race.
This isn't about blaming yourself or highlighting all of your past failures. Simply ask yourself a few questions to get to the bottom of why your run or race wasn't as good as it could have been.
Are you overtraining? Many runners take too much on and end up overtraining, which can be detrimental to your performance. Take a step back and assess if you're running too much. You may need to include more rest days or active recovery days in your training plan.
Are you eating the right foods and staying hydrated? Nutrition is key when it comes to performance. Make sure you are getting enough calories to fuel your races, and staying hydrated during and between runs.
Are you getting enough sleep? Sleep is crucial when it comes to proper recovery. The quality of your sleep and a good sleep routine can go a long way to boost your performance.
Are you applying the right training routine? Your training plan should match your running experience and running goals, as well as the race you're training for. Review your training plan and understand if it's the right fit for you.
Related: How to believe in yourself: Running and self confidence
Remember why you started running in the first place
It can be all too easy to get carried away with distance, pace, training and races when you run regularly.
Although it is great to identify a goal and stick with it, it's also important to remember why you started running in the first place. Many runners start running because it has many physical, mental and social benefits.
According to the NHS, running burns more calories than any other mainstream exercise and reduces your risk of long-term illness, such as heart disease, type 2 diabetes and stroke. It can also boost your mood and keep your weight under control.
Whatever your personal reasons are for starting running, tap into these when you find your training isn't going as planned.
Some of the best runs are the ones where you don't get caught up tracking your distance and pace. Simply head out of the door and go for a run.
Related: Is running good for you? 12 amazing benefits of running for the body and mind
Be more resilient
Running is a great sport for boosting mental toughness and resilience. The fact is, many runners learn important life lessons about themselves when training for a run or race.
Endurance events like half marathons, marathons and ultra-marathons give you the tools for dealing with challenging moments on and off the running track, such as work or family life.
The more you practice and prepare during your training, the more confident and resilient you'll feel on the day of your race.
Recovering from a bad run or race can boost your mental toughness, and the experience can help you prepare for future races.
Related: Mental strength when running: What running has taught me about inner strength
Share your challenging experiences
Many runners from beginners to advanced runners alike have their tough days. As I mentioned before, it's not uncommon to have a bad run or race.
It can be helpful to share your challenging experiences with other runners. Knowing you're not alone will go a long way to ease any anxieties you have about a challenging run or race.
Join a running group or ask a friend about how they prepare and train for a race. They may well be able to talk through how you're feeling and provide some useful solutions.
Related: 5 ways running can help reduce anxiety
Check your running goals
Goal setting is important when it comes to running and getting better at running.
If you want to improve as a runner, it's important to set SMART goals. This means setting goals that are Specific, Measurable, Attainable, Realistic and Time Bound.
Some runners set themselves goals that are simply not realistic, so they set themselves up for failure from the beginning.
Revisit your goals and decide if you need to set smaller or secondary goals in order to accomplish your main goal.
Related: 5 important things to remember when setting effective running goals
Stay positive
Staying positive during the tough times is harder than it sounds, but it really helps to stay focused on the great runs and not to dwell on the bad runs.
There is always a bright side to a bad run. After all, you'd never learn anything about yourself if you always experience good runs.
After a bad run, take a few minutes to dwell, then think about all the other great runs that you've got under your belt. Use these memories to lift yourself up and focus on your next run.
Related: Self-confidence and athletic performance: The one tip that professional athletes swear by
Schedule a mood-boosting workout
Don't let a bad run put you off other training activities and workouts that can do wonders to boost your mood and confidence.
Maintaining your training plan is as much about running as it is other activities like cross training, strength training and rest days. Schedule a workout that is guaranteed to boost your mood.
Perhaps you can do a quick strength workout or take it easy with a walk or hike in your local park. Whatever you choose, make sure you're doing it because you enjoy it. You should not feel pressured to maintain a fast pace.
These activities will go a long way to help you reconnect with running after a bad run or race. Try to schedule them in the days following your run.
Related: Strength workouts for runners: 6 of the best routines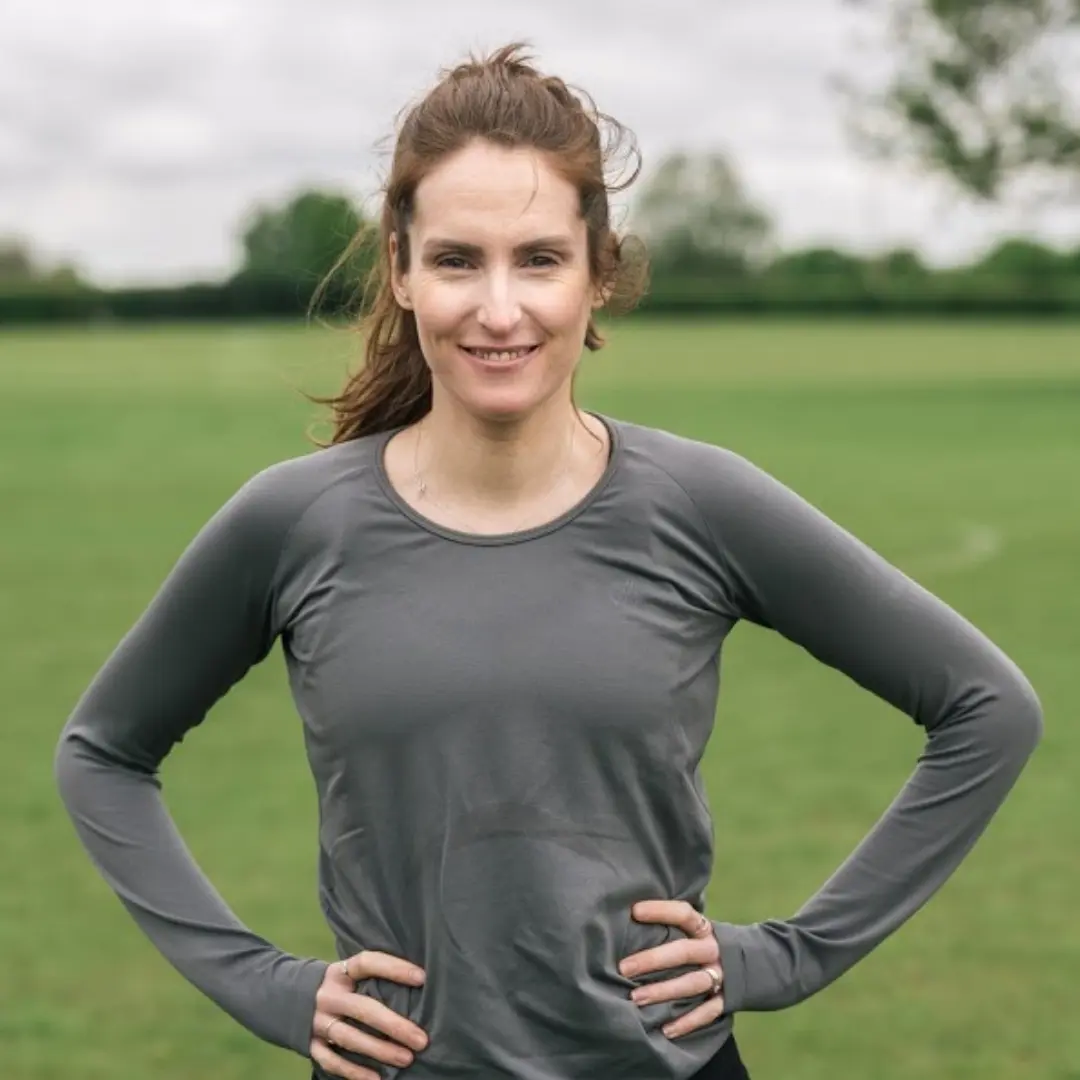 Latest posts by Caroline Geoghegan
(see all)