Running motivation is a funny thing – we all know that running motivation comes and goes.
When you're stuck in a rut or struggling to find the motivation to go for a run, these keep pushing quotes will give you the inspiration to get up and go.
Many runners like to use motivational running quotes like the ones in this guide to get them into the winning state of mind and across the finish line.
In fact, Strava's largest ever study on running motivation found that the finish line is part of the run that is most loved by runners.
Keep pushing running quotes can have a powerful impact on your training and mindset.
Whether you need motivation to cross the finish line, or inspiration to keep you going through those long winter months during training, here are 51 inspiring keep pushing quotes.
51 inspiring keep pushing quotes to keep you motivated
#1 "When we push ourselves, we come back stronger."
#2 "Don't dwell on what went wrong. Instead, focus on what to do next. Spend your energy moving forward together towards an answer."
#3 "Push, persist until something happens."
#4 "If you can't fly then run, if you can't run then walk, if you can't walk then crawl, but whatever you do you have to keep moving forward."
#5 "Few things in the world are more powerful than a positive push. A smile. A world of optimism and hope. A 'You can do it,' when things are tough."
#6 "Don't stop when you're tired. Stop when you're done."
#7 "The moment you want to quit is the moment you need to keep pushing."
#8 "Action may not always bring happiness, but there is no happiness without action."
#9 "When people try to discredit you, just remember who you are. Raise your head high and keep pushing."
#10 "When we give ourselves permission to fail, we, at the same time, give ourselves permission to excel."
Related: 49 game-changing female fitness quotes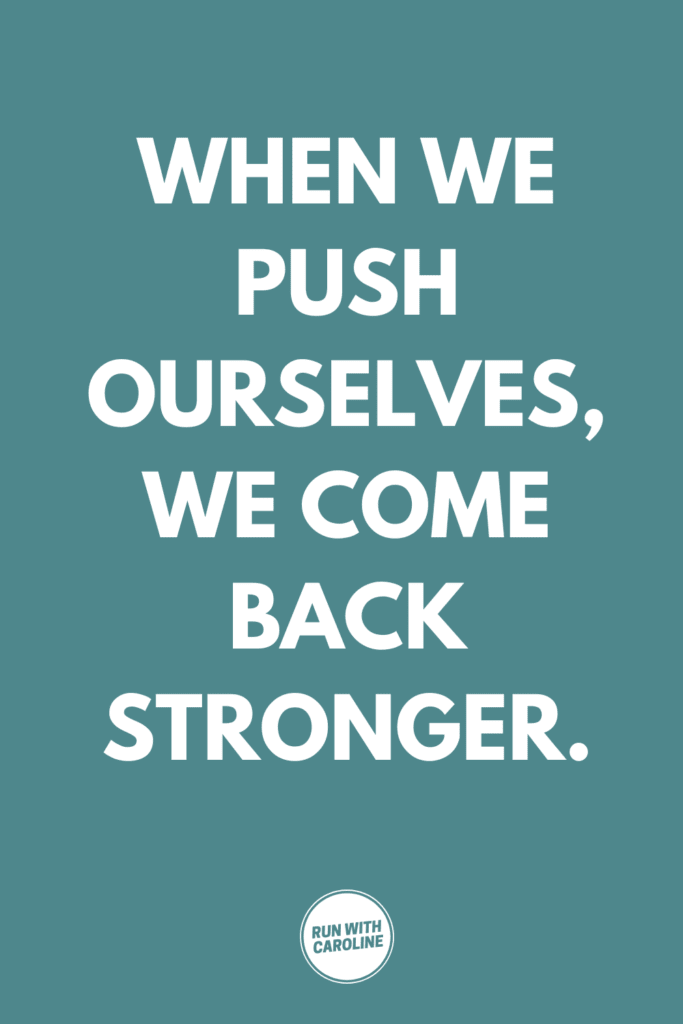 #11 "The answer to every adversity lies in courageously moving forward with faith."
#12 "Perseverance means keep pushing."
#13 "The secret to success is to keep pushing and stay focused."
#14 "I've come to believe that all my past failure and frustrations were actually laying the foundation for the understandings that have created the new level of living I now enjoy."
#15 "Life is like riding a bicycle, to keep your balance, you must keep moving."
#16 "Motivation is the fuel necessary to keep the human engine running."
#17 "Remember, difficult does not mean impossible."
#18 "When adversity strikes, that's when you have to be the most calm, take a step back, stay strong, stay grounded and press on."
#19 "Life is hard enough. Life is always going to be hard, so you need to push for what you want."
#20 "If you are facing a new challenge or being asked to do something that you have never done before, don't be afraid to step out."
Related: 21 of the best motivational running quotes for race day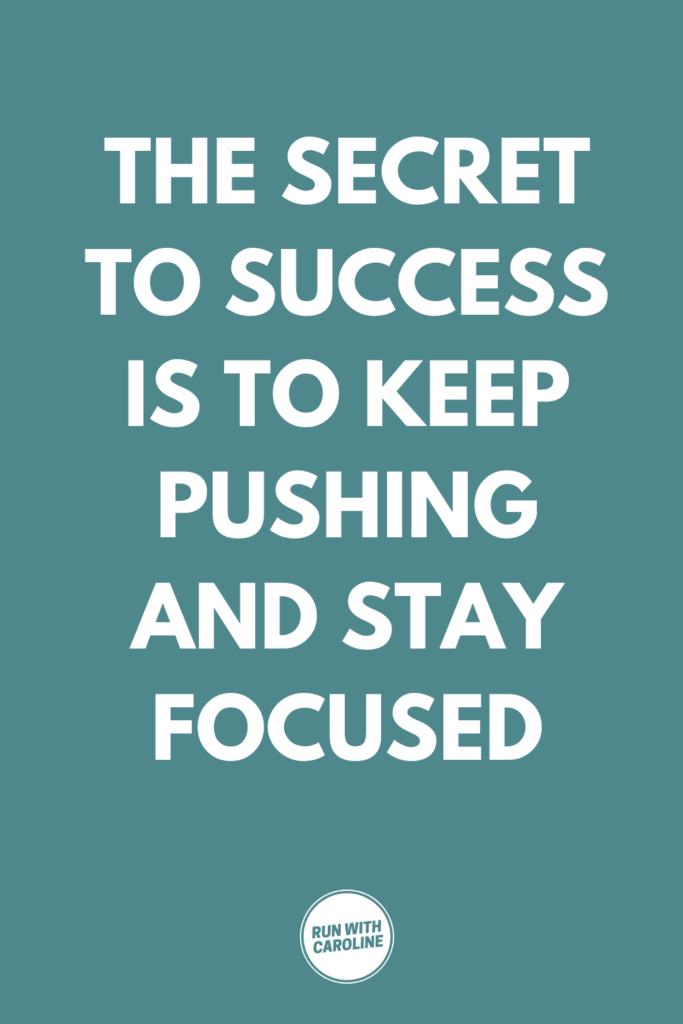 Related: 80 of the best running songs to get you pumped for your next run
#21 "You have more capability than you think you do, but you will never see it unless you place a demand on yourself for more."
#22 "It is impossible to live without failing at something unless you live so cautiously that you might as well not have lived at all – in which case, you fail by default."
#23 "I may not be there yet, but I'm closer than I was yesterday."
#24 "Motivation is what gets you started. Habit is what keeps you going."
#25 "This is one of the most important themes I want you to take from me: Stay as positive and upbeat as you can possibly be. I'll say it many times: if you can dream it, you can be it."
#26 "March on. Do not tarry. To go forward is to move toward perfection. March on, and fear not the thorns, or the sharp stones on life's path."
#27 "Courage doesn't always roar. Sometimes, courage is the little voice at the end of the day that says, 'I'll try again tomorrow.'"
#28 "Show me someone who has done something worthwhile, and I'll show you someone who has overcome adversity."
#29 "You can't expect to move forward if your emergency break is on."
#30 "Believe you can and you're halfway there."
Related: 21 funny and motivational running quotes to inspire you to go for a run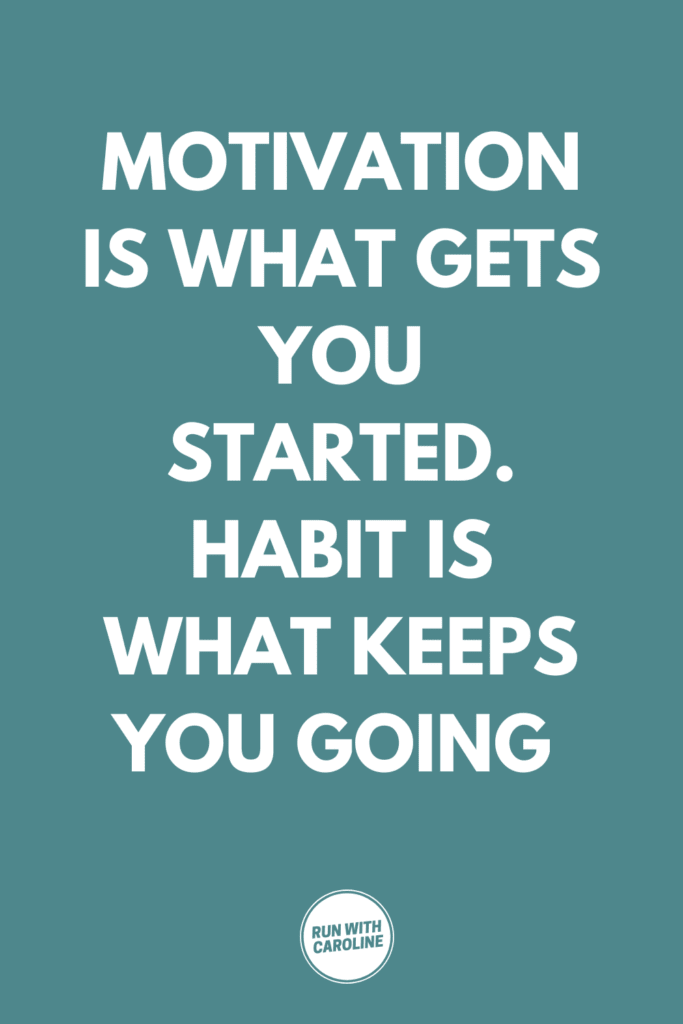 #31 "You don't have to see the whole staircase, just take the first step."
#32 "Keep positive and keep pushing on, and things will turn good."
#33 "My attitude has always been, if you fall flat on your face, at least you're moving forward. All you have to do is get back up and try again."
#34 "It's a slow process, but quitting won't speed it up."
#35 "Take a limitation and turn it into an opportunity. Take an opportunity and turn it into an adventure by dreaming BIG!"
#36 "I demolish my bridges behind me…then there is no choice but to move forward."
#37 "The most certain way to succeed is to just try one more time."
#38 "We generate fears while we sit. We overcome them by action."
#39 "It's just life. You have to be able to get up, face your flaws, and just, whatever it is, a step, an inch, you just got to keep moving forward."
#40 "Believe in yourself! Have faith in your abilities! Without a humble but reasonable confidence in your own powers, you cannot be successful or happy."
Related: 10 funny running quotes and sayings all runners can relate to
#41 "A very wise man once told me that you can't look back – you just have to put the past behind you, and find something better in your future."
#42 "The most important thing any broken individual can do is keep their chin up and keep moving forward."
#43 "When the tide gets high, sail on. You'll make it safe to the shore …and all the hidden treasures will be yours!"
#44 "I don't think anything is unrealistic if you believe you can do it."
#45 "When I let go of what I am, I become what I might be. When I let go of what I have, I receive what I need."
#46 "Believe you can, and you're halfway there."
#47 "Opportunities to find deeper powers within ourselves come when life seems most challenging."
#48 "It's not who you are that holds you back. It's who you think you're not."
#49 "Life keeps throwing me stones. And I keep finding the diamonds."
#50 "Set your goal and keep moving forward."
#51 "Your goals do not care that you are tired. Push through."
Related: 72 funny running puns and running jokes that will make you laugh out loud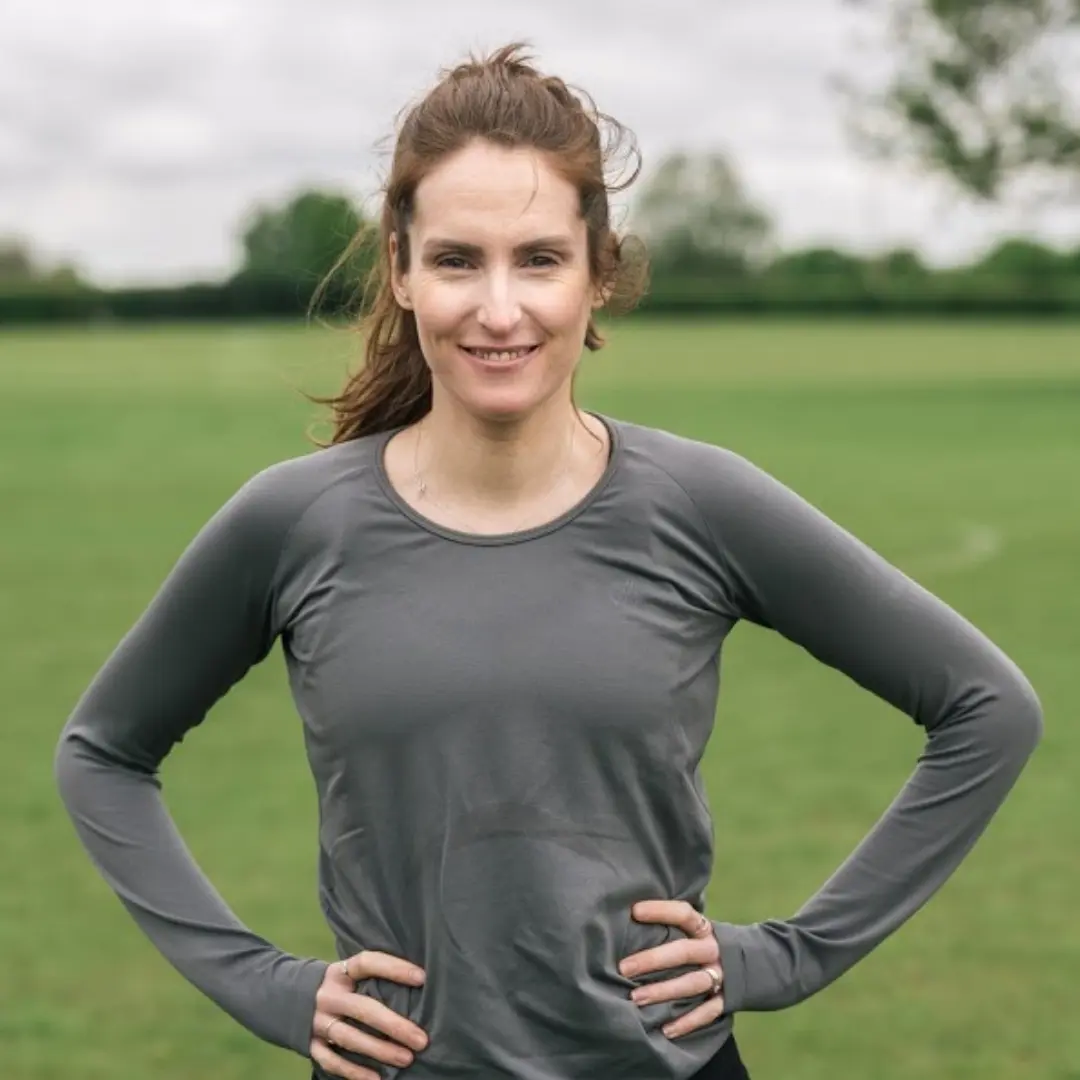 Latest posts by Caroline Geoghegan
(see all)