Over the past six months, I've learnt a lot about strength training and the importance of cross training as a runner.
For so many years, all I would do is run for miles and miles each week as part of my training.
I wouldn't incorporate any other form of exercise or fitness into my routine.
I would often feel sluggish on runs and my muscles would feel heavy.
Because I was only running, my muscles weren't allowed to get stronger in different ways.
In 2016, I decided to join an outdoors boot camp for the first time. It's no secret amongst my family and friends that I'm not the biggest gym lover.
I love being outdoors and I don't get too excited about the thought of exercising indoors.
I love feeling the wind on my face and hearing nature all around me whilst I'm out running, so I thought an outdoors boot camp would be the best of both worlds.
This boot camp was my first taste of strength training. Each session would typically include body weight exercises (burpees, press ups, squats etc) and aerobic and anaerobic exercises (sprints, lifting weights etc).
I met a lovely group of people and made some long lasting friends during my two and a half years at this boot camp. I also came away with a renewed strength and core fitness.
As a result, my running improved no end and it's because of my time at this boot camp that I managed to get a PB for the Cambridge Half Marathon in 2017. Yay!
Fast forward two and half years, and I've now started to dabble in weightlifting.
I've signed up with a PT to learn more about how to weightlift properly. If you're considering doing the same, I'd strongly advise you to consult with a PT as weightlifting can be quite dangerous for you if you don't do it properly.
So far, I'm loving weightlifting and week by week I am slowly getting stronger.
Weightlifting has been great to fix my posture. My slouchy back and hunched shoulders are all the result of me sitting behind a desk for much of my working day.
Along with weightlifting, I'm also learning a lot more about strength training in general with my PT and the importance of good food and nutrition when you're trying to get stronger.
You burn a hell of a lot of calories when weightlifting and strength training. The suggested calorie intake for women is 2000 kcal a day.
When you're doing a lot of exercise it's good to up this on those days. I struggle anyway to get the recommended daily intake of calories, so I'm constantly learning about different foods and which are good to reach this intake in a healthy and balanced way.
This January I've also joined the gym.
Although I confess I'm not a massive fan of the gym (as mentioned above), it makes such a difference when you actually know about which parts of the body you need to target in order to reach your goals.
So many times in the past I would join the gym then just use the treadmill because I was scared to use the equipment or would think I would look stupid if I used it.
Now I feel a lot more confident in the weights section and only use the treadmill at the end of a high intensity session.
It's great to finish off a leg session with a 10 minute run on a high incline at a high speed – it's a killer!
The main reason I joined the gym is to make use of the weights and other fitness equipment.
I really enjoy researching different workouts online then trying them out. Instagram is a great source for these – there are some great role models online who offer fun and inventive workouts.
My main focus areas are abs, arms and shoulders and legs. Each session I focus on a different area then follow this with a quick session on the treadmill.
I also like to do HIIT workouts once or twice a week depending on how much running I've done outside of the gym.
My goals for 2019 are to get stronger and fitter. I feel I have no problem with my aerobic fitness because of years of running.
Ask me to lift some weights or do a round of bodyweight exercises, and I could be a lot stronger.
So far I am loving the journey and love seeing the results and progress. I hope to post some before and after pictures on my Instagram very soon.
If you're on your own strength training journey, I wish you all the luck in the world. It's so incredibly empowering and I'm learning to love it as much as running.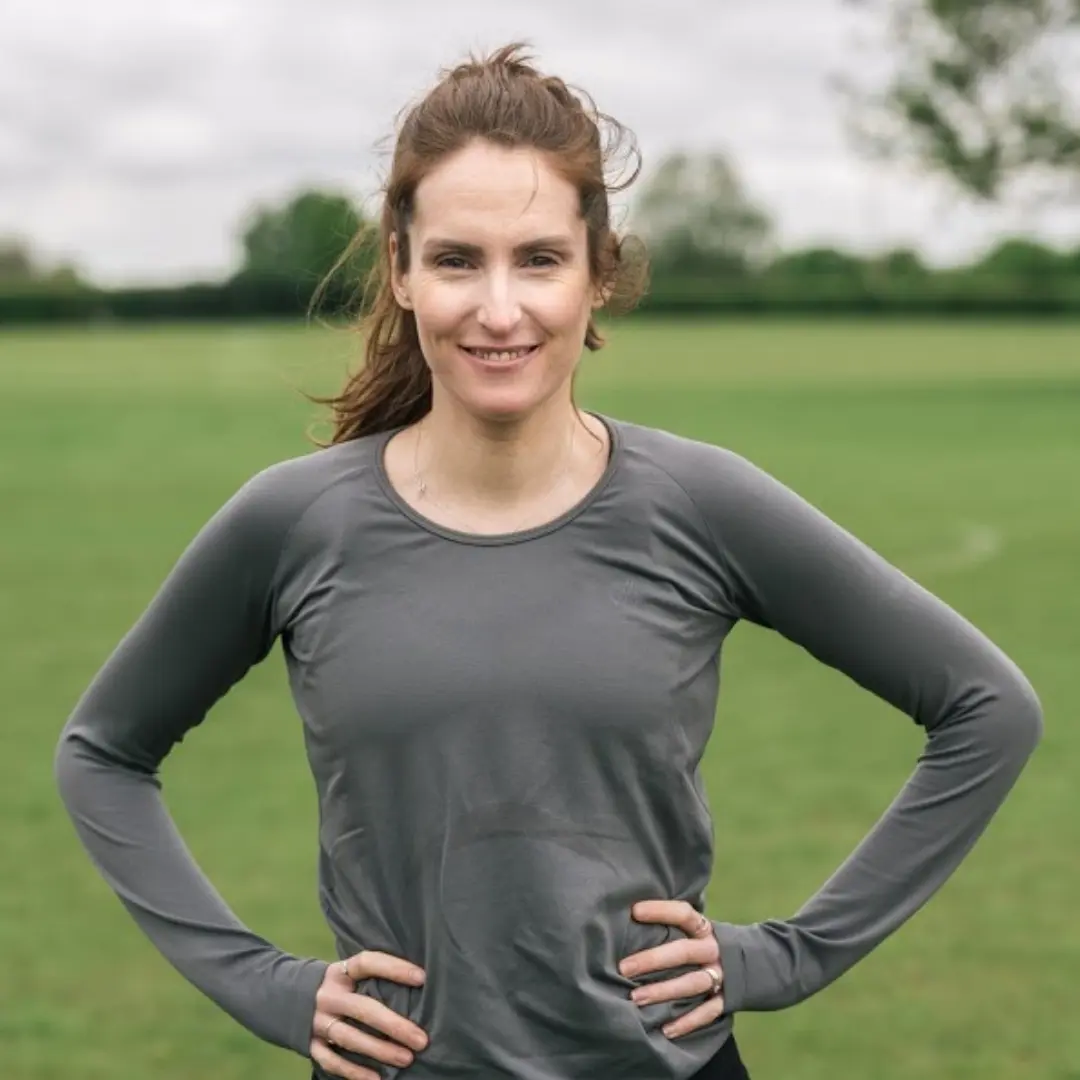 Latest posts by Caroline Geoghegan
(see all)