I'm on a mission to find the best running backpack for women, because when you find a well fitting and comfortable running backpack it's really something to shout about. Well, it is in my book!
Finding a backpack that fits well on your back as a woman is actually quite hard!
A lot of backpacks nowadays are made for a man's back. They're too long and big to make running with them nothing but painful!
The chafing is REAL!
So when I found a backpack that snuggled on back so perfectly, I was incredibly happy! No chafing makes Caroline a very happy lady!
Before I go any further, I just want to clarify that this is NOT a paid-for post. I bought this backpack with my own money following weeks of research.
I'd also like to take this opportunity to thank Charlie (aka The Runner Beans) for recommending this backpack! Check out her backpack review when you can.
Before I unveil the backpack, I'd like to share my top tips on finding a good running backpack. These tips were essential for me when searching high and low for a good running backpack.
I'd also like to draw your attention to my other gear and equipment posts which you may find useful for your own running journey:
5 easy tips finding a good running backpack
Here are some tips for finding a good backpack:
Design matters
Make sure you find one that has been specifically designed for a woman's figure.
Most of the men's backpacks are far too large for a woman's back (we are anatomically different), so be sure to discount those.
Substance over style
Make sure you test the bag out thoroughly in the shop before you buy it.
If the store allows, put some stuff in the bag then go for a quick jog around the shop (you may get some looks from other shoppers…oh well!).
This way you can really test how the bag feels on your back when you move.
Strap it up
Backpacks with shoulder and waist straps are better as this wlll help the bag stay and fit on your back without it moving around.
Moving around = blisters and chafing on your hips and shoulders which you want to stay clear of.
Be seen
High-visibility is something that is becoming increasingly popular on running clothes and accessories nowadays (and for good reason).
If the bag has high-vis features then this gives it extra bonus points! It's important to be seen when out running at night.
Let it rain
Bags that are waterproof or shower proof also get extra bonus points!
Although if you have your heart set on a bag that doesn't have these features, you can easily find a backpack cover for fairly cheap nowadays.
The best running backpack for women
Without further ado, here is the best running backpack for women – well, at least in my opinion.
It's the Gregory Maya 16 Backpack!
I love this running backpack so much because it has been designed with a woman's body in mind.
I am able to really cinch the bag in around my waist via the adjustable waist straps which makes a HUGE difference.
It's not only comfortable but really handy as the straps need to be tighter when you're wearing less layers and a bit more slack when you have to wear more.
When I'm running the bag doesn't move around on my back, even when I've got my laptop in there.
I even ran with my giant 1 litre Nalgene water bottle in it and it was still really comfortable!
Both of the waist straps have a small zipped "quick-access" compartments.
These are really handy when you want to quickly store something whilst you're running (like your house keys or debit card) but don't want to take off your backpack.
One of the coolest features of this backpack is the expandable pocket at the front of the bag.
Gregory calls this a "dual-zip expanding helmet compatible stash pocket", but I've carried all sorts in it including my lunch box, trainers and wet running gear.
It has an elasticated catch at the top of the compartment which holds things like helmets secure.
The dual external side pockets are also really handy as they can hold small and large bottles easily, including my Nalgene water bottle which is great.
Other things you can hold in this backpack: sunglasses on the shoulder harness, bike light in the safety light lash and a hiking pole on the trekking pole attachment system.
The version of the backpack I bought is the smaller 16L blue version which can be found on the Gregory website.
They are offering the bag at a reduced price at the moment (£56) so get yours quick!
They normally offer a 10% discount too if you sign up to their newsletter so be sure to do this if you miss the bag on sale.
They offer the bag in a slightly larger size (20L) if you need a bit more room. It also comes in grey.
If you're in the market for a new running backpack for your next run or your next run commute, then I highly recommend the Gregory Maya 16 Backpack.
It's stylish, comfortable and not too expensive at £56.
This is far cheaper than some of the big brand backpacks out there – making it my top pick as the best running backpack for women.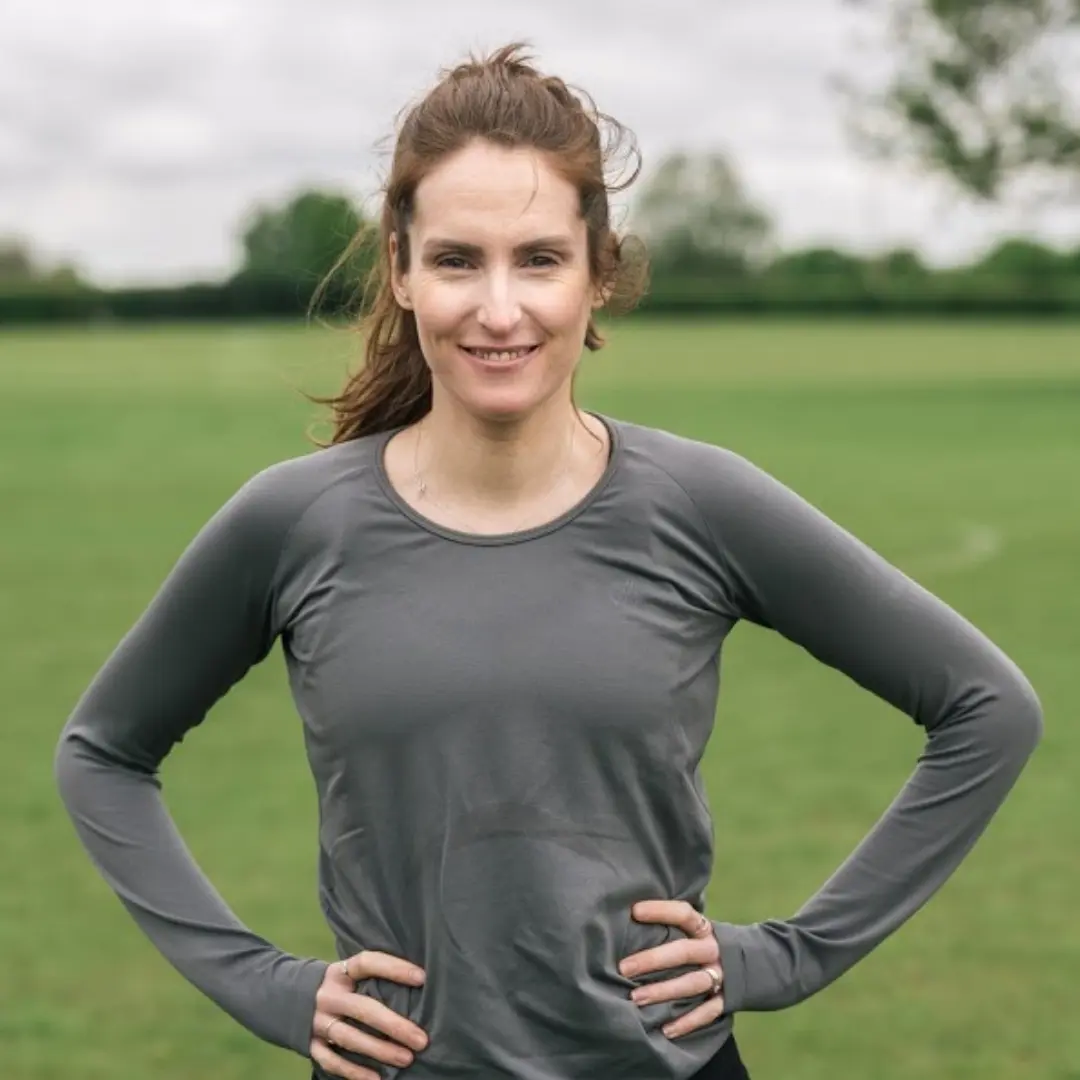 Latest posts by Caroline Geoghegan
(see all)