Running challenges have become very popular over the last few years.
There's no doubt that 2020 has been a difficult year for a lot of people, including runners.
So if you're missing running events, then try some of these best running challenges and start 2021 in the best way possible.
A running challenge can be anything from running your fastest mile to completing a 30 day running streak.
Depending on your interests, lifestyle and running goals, there are lots to choose from and these challenges are a great way to liven up your training routine in 2021.
If you're looking to rekindle your running motivation in 2021 after what has been a crazy year, then these running challenges will no doubt bring some much needed variety and fun.
Even better, if you're short on time or lead a busy lifestyle, they are also flexible enough to fit into most training plans.
The best running challenges for your strongest year of running
Complete a 30 day running streak
What better way to start your year than with a 30 day running streak.
Many runners consider this one of the best running challenges as it's a great way to get back into running following the Christmas break or some time away from running.
A running streak means running at least one mile every day for 30 days. By committing to one mile every day during January, it will help you stay motivated and accountable.
By the end of the 30 day period, you may even find yourself adding a few miles to your runs here and there. Many runners turn running streaks into more formal training plans and go on to run 5k, 10k and half marathon races.
So if you're looking for motivation in January, look no further than a running streak.
Related: What is the 75 Soft Challenge? Benefits + how to do it
Run your 5k personal best
The 5k is probably my favourite running distance. I've spoken a lot about it on my blog as I find running a 5k is a great opportunity to improve your speed and running form.
With the advent of events like Parkrun, 5k races take place regularly throughout the year across the world so it's easy to find a group of runners and commit yourself to a race.
Having a race to work towards helps maintain training motivation and keep you focused on your goal.
If you can't run an organised race like Parkrun due to the pandemic, then it's simple to set a date in your diary for your 5k and work towards this.
Can you set a 5k personal best in 30 days?
Run on trails at least once a week
If you're a lover of the great outdoors and want to mix up your surroundings, then trail running is for you.
Complete at least one trail run per week and you'll soon find the motivation to keep running well into the year.
It's very beneficial for runners to switch up their training and opt for a slower run once a week by hitting the trails.
If you complete trail runs regularly, then you'll find it's very important to have good balance and a very strong core to support your legs as you jump and move in different directions.
The uneven surfaces and varied terrains challenge your muscles in different ways, making it an effective workout.
New to trail running? Then check out my trail running tips for beginners.
Run to work at least twice a week
If you live relatively close to work and are sick of the morning commute in your car or public transport, then running to work (also called 'run commuting') may be just for you.
Run commuting is a great way to get your fix of the outdoors and fit a run in before or after work.
If you're training for a half marathon or marathon, run commuting can be an effective way to fit in your training miles during the week.
Check the practicalities of running to work before committing to a run. You will need the right gear (a good running backpack is a must), and some decent shower facilities at your work if you plan to run to work in the morning.
Many runners run back home after work to save showering at work in the morning. If your home is too far from your workplace, consider running to your local bus or train station then travel to work from there.
Take part in Red January
One of the best running challenges is Red January – a way to challenge yourself to get active every day, your way, throughout January.
Many people run, swim or cycle during the challenge, and do it for charity, raising millions every year for mental health charities such a Mind and Sport In Mind.
The Red January online community is huge, so there are plenty of opportunities to get involved with friends and family.
So whether you're planning on running 10 minutes a day or completing 100 miles in a month, set a goal that works for you and enjoy the challenge.
Run a marathon in a month
A marathon is 26.2 miles so the aim of this challenge is to clock up 26.2 miles across the month.
You can choose to split the distance into four long runs across the month (roughly 7 miles each) or run a 5k run 8 times throughout the month.
However you decide to approach it, make sure you complete all 26.2 miles by the end of the month.
Complete two speed workouts each week
Speed workouts are a great way to improve your speed, endurance and stamina as a runner.
So if you've set yourself a goal of running a personal best in 2021, speed workouts should be an essential part of your training plan.
There are many types of speed workouts and depending on your training plan, you may choose to incorporate some or all of these workouts.
The most popular speed workouts are interval training, tempo running and Fartlek training. These may sound complex, but they are essentially ways to increase your speed either during timed intervals or consistently at a certain pace during a run.
Check out my 5k training plan and 10k training plan for ways to incorporate these into your running.
Complete a strength training session once a week
Although not technically a running challenge, strength training is one of the best ways to become a faster and stronger runner.
However, it is often neglected by many runners because they either don't understand its importance or don't know how to include it in their training routine.
Any type of exercise that specialises in the use of resistance to build the strength and size of muscles can be referred to as strength training.
Resistance could be in the form of your own body weight or weights such as dumbbells, kettlebells or medicine balls.
It's best to include strength training either after an easy run or on a specified day in your training plan a day or two before your long run. Check out my beginners guide to strength training for more information and tips.
Complete a virtual running challenge
2020 has seen an explosion in virtual running events due to ongoing effects of lockdown and the pandemic worldwide.
These show no sign of going away in 2021 and continue to offer runners a great way to experience the excitement of a running event.
From Run Disney to Adidas City Runs, there are plenty of opportunities to sign up and get involved depending on your fitness goals and running preferences.
You even get a nice medal taking part!
Additional resources and ideas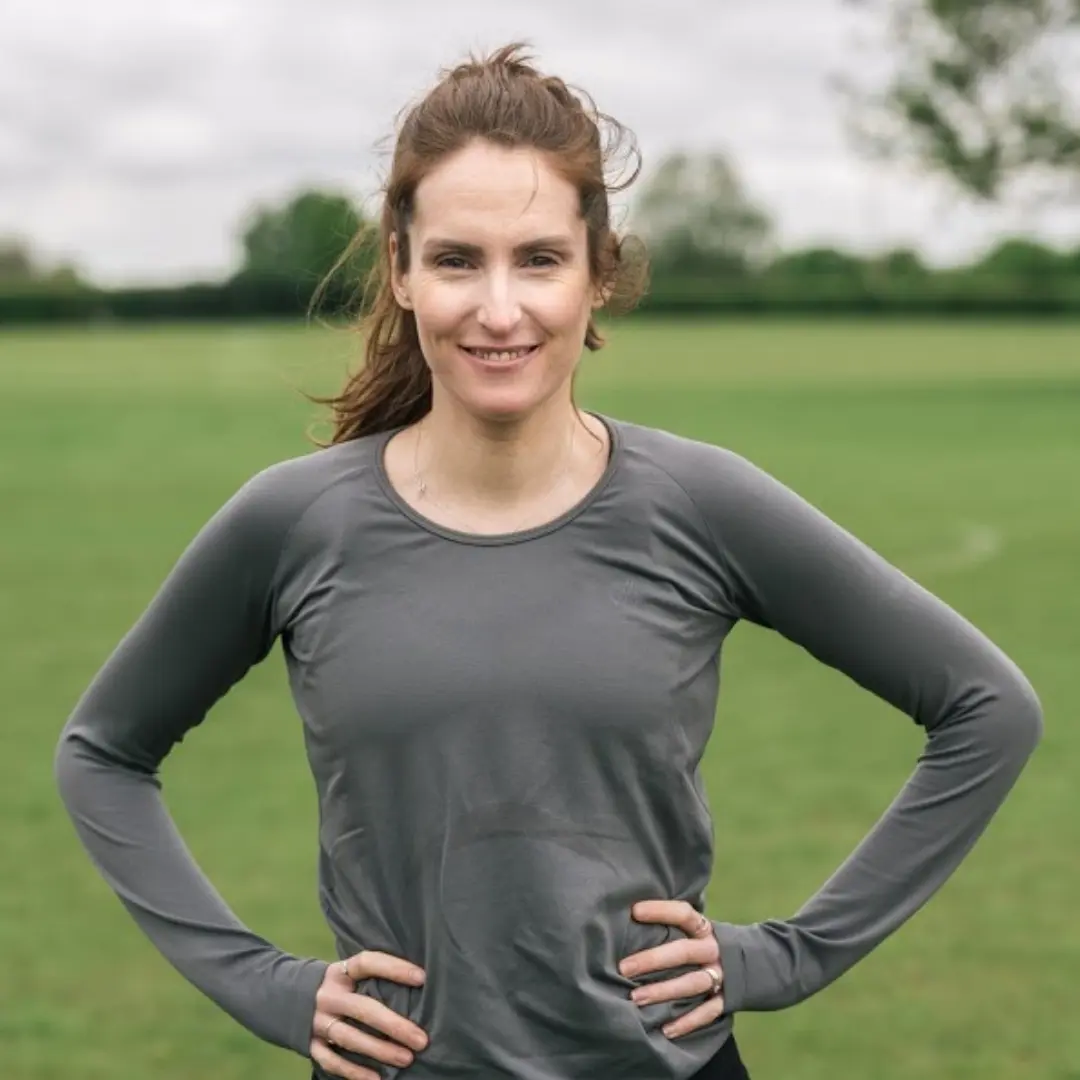 Latest posts by Caroline Geoghegan
(see all)