Plogging is relatively new to the running and fitness community.
But, what is plogging? Why should you try it? Here are the key things you need to know about this latest fitness craze.
Over the last few years there has been a greater drive to fight plastic pollution.
According to Our World in Data, over 270 million tonnes of plastic is produced globally each year, and roughly 8 million tonnes of this (3% of the annual plastics waste) entered into our oceans.
The impact of plastic on ecosystems and wildlife has been well documented.
You may have seen the final episode of the 2018 BBC documentary Blue Planet, which exposed the dangers of plastic pollution in our oceans.
Interestingly, the episode has since been heralded as the wake up moment for a lot of people in the war on plastic.
An incredible 88% of people who watched the programme have since changed their behaviour as a result.
Other scientific publications have shown the impacts of marine plastic debris on animal life. Animals can get entangled or constricting by plastic.
They can also ingest so-called 'microplastics' which cause a wealth of damage to their internal organs, often leading to catastrophic injuries and even death.
All of this just goes to show that we all have our part to play when it comes to plastic pollution.
Plogging is a great way to help solve this problem.
In this blog, I'd like to explain what is plogging, the benefits of plogging and why you should give it a try on your next run.
What is plogging?
A combination of jogging and 'plocka upp', Swedish for "to pick up," plogging involves jogging and quickly stopping to pick up trash while you go.
The trend first started in 2016 and in recent years has gained some serious traction in the running community.
There are now many plogging groups dotted around the world, including the United Kingdom and United States.
One of the best things about plogging is that you get your weekly dose of exercise whilst doing your bit for the environment.
You can choose to walk, jog or run – or even take your dog with you. The important bit is that if you see some litter while out, simply pick it up and off you go!
What equipment do I need to go plogging?
All you really need is some gloves and a bin bag.
You may also want to consider your running route so that you run near a bin or recycling point where you can drop off the litter you have collected on your run.
Where can I find my local plogging group?
Sites like MeetUp, Facebook and Instagram are great ways to find plogging groups near you.
Organisations like Go Plogging and Keep Britain Tidy also have information on where to find a local plogging meet ups.
If you're feeling up to it, you can also think about starting your own plogging group if you can't find one near you.
Many local councils have information on how to start a litter picking group, as well as advice on staying safe.
What are the benefits of plogging?
There are so many benefits to plogging, and they're not just environmental! It also offers many physical and mental benefits.
It brings communities together
Plogging helps both communities and the environment.
After all, who wants to see litter clogging the streets in their village, town or city?
It's also a great activity to bring people from across the community together.
It gets you outdoors more
Litter picking is a great way to get your daily dose of the outdoors – come rain or shine. You can either stick to your local streets, or go to a local field or park to go plogging. Just be sure to pick a safe route.
It gets you motivated to exercise
If you're struggling to get back into running following lockdown, then plogging offers a different kind of motivation to exercise.
It makes running fun! And it may just give you the kick up the bum to get out of the door.
It gives you a sense of purpose
What could be better than helping the planet whilst on your morning run? It will also give you a sense of satisfaction in that you're helping to clear your local streets.
It challenges your body in different ways
Plogging involves functional movements like squatting and reaching sideways to pick up litter, so you'll be using parts of your body that you would not normally challenge during a run.
Just remember to bend from the waist when picking up litter.
It allows you to meet new people
The people you meet plogging may not necessarily be the same people you meet at your local running club, so it's a great way to meet new friends.
How do I stay safe while plogging?
Generally speaking, plogging is safe activity, but it's always good to take some basic safety precautions as you would do with any outdoors activity.
Here are some tips for staying safe while plogging:
If you're running on a road, follow traffic safety rules and run against traffic.
Alternate which arm you're carrying your bag of rubbish. This will help keep your body evenly distributed, keeping muscles balanced and strong.
Wear gloves at all times.
Don't pick up broken glass or sharp pieces of plastic if you don't feel comfortable doing so.
Be careful not to bend from your back when you pick up items. Instead, squat down to pick them up.
If you're plogging in the dark, be sure to check out my safety tips for running in the dark.
If you have a pair of gloves, a bin bag and enjoy being outdoors, then plogging may be right for you!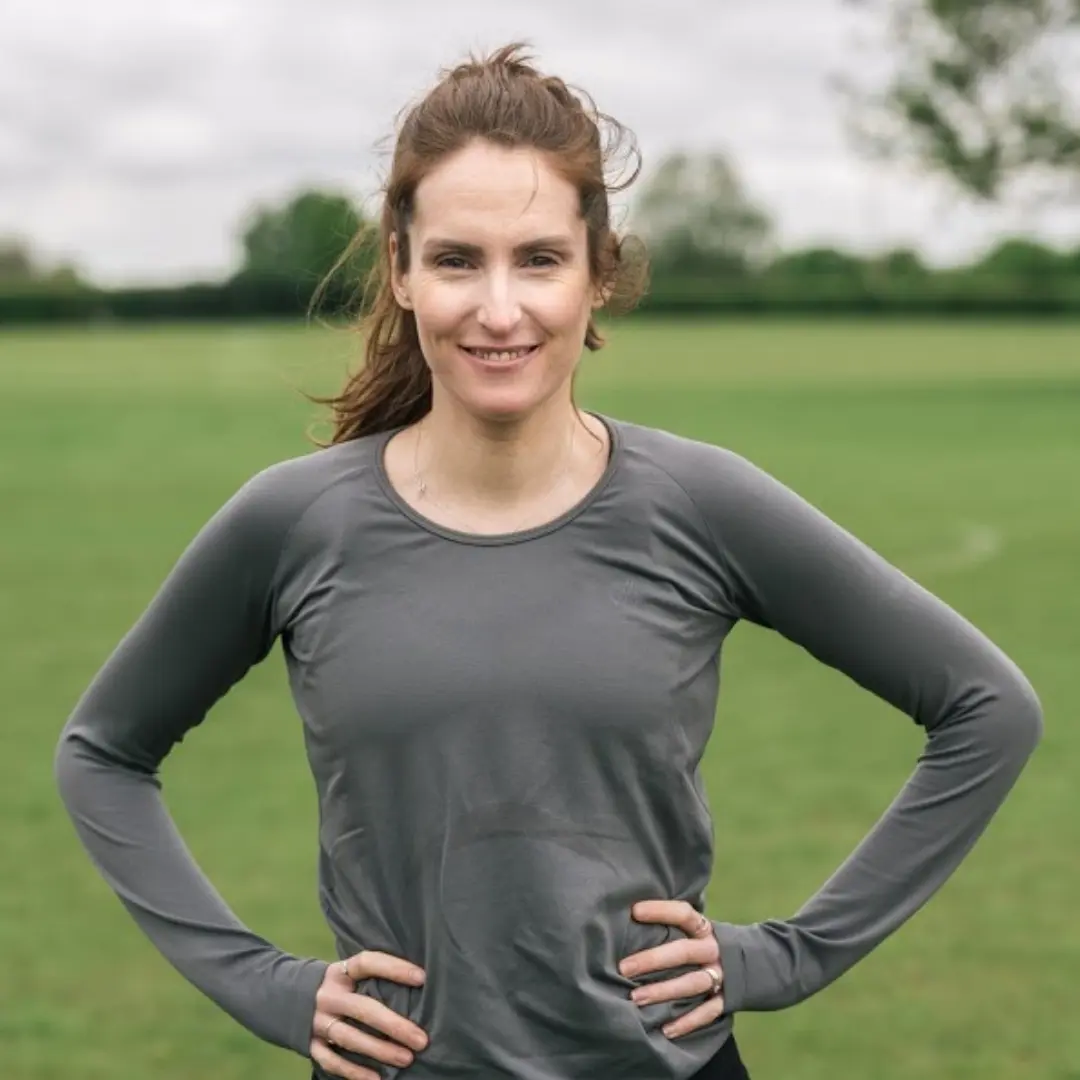 Latest posts by Caroline Geoghegan
(see all)