Parkrun is one of running's biggest success stories. If you're considering running your first Parkrun, this guide has got you covered!
When you're building up to your first 5k, it's important to have a goal to work towards.
Many runners work towards finishing Parkrun as their running goal.
But what exactly is Parkrun, and what should you expect at your first Parkrun?
In this guide we'll explore:
What is Parkrun?
Why is Parkrun so popular?
How long is a Parkrun?
What is the average time for a Parkrun?
How do I find a Parkrun near me?
Parkrun Q&A
What to expect at your first Parkrun
Ready?
Let's get started!
What is Parkrun?
Parkruns are free, weekly, community 5k events held all around the world, organised by volunteers.
The events normally take place on a Saturday morning in open spaces and parks across the land.
You can either walk, jog, run or push a buggy at a Parkrun event. Everyone is welcome!
You can find out more about Parkrun on their website.
Related: The ultimate Couch to 5k training plan
Why is Parkrun so popular?
Parkrun was started by 13 amateur runners back in 2004 in south-west London.
Since then it has grown to become a community of over 1 million runners and 543 parks worldwide – all in the space of 10 years!
Parkrun has changed running for good, attracting people who are not from a traditional athletic background.
It also provides a good reason to get out of bed on a Saturday morning in the cities, towns and villages it touches.
Even better, it's completely free of charge.
Related: 39 game-changing running tips for beginners
How long is a Parkrun?
A Parkrun is 5k – so in miles it is 3.1 miles.
You don't have to run the full Parkrun if you don't want to, but if you don't complete it, you won't get a race time.
What is the average time for a Parkrun?
According to Parkrun, the average finish time for completing a Parkrun in 2005 was 22:17.
In 2020, the average finish time was 32:30.
The average finish times for Parkrun have seen a gradual decrease over the last 18 years.
However, this goes to show that Parkrun is reaching more people than ever, especially those from backgrounds where physical activity is not the norm.
How do I find a Parkrun near me?
You can easily find your nearest Parkrun by heading to the Parkrun website.
Each country where Parkrun is located has its own website, so be sure to check out the website relevant for you.
As of 2022, Parkrun holds events in the following countries:
Australia
Austria
Canada
Denmark
Eswatini
Finland
France
Germany
Ireland
Italy
Japan
Malaysia
Namibia
Netherlands
New Zealand
Norway
Poland
Singapore
South Africa
Sweden
United Kingdom
USA
Parkrun Q&A
Q: Is Parkrun free?
A: Yes! Parkrun is completely free so you can run safe in the knowledge that you are investing in your health, without the race fee.
Q: Do I have to run at Parkrun?
A: Absolutely not! Many people walk Parkrun, some runners even opt to push a jogging stroller (if their local Parkrun allows it).
Q: Can children take part in Parkrun?
A: Yes! Junior Parkrun is a spin-off event aimed at children aged between 4 to 14 years old.
Like Parkrun, they are timed events and participants will get a timed result.
The course for Junior Parkrun is 2km long and events take place on a Sunday morning.
Q: What should I wear at my first Parkrun?
A: A pair of decent running shoes is essential for your run. A good pair of running shoes will provide the necessary comfort and stability on your run.
You'll also want to wear basic running gear like running leggings or shorts, a running top and running socks.
What you wear will likely be determine by the weather and terrain.
The most important thing is that you feel comfortable in whatever you're running in.
Q: How do I volunteer at Parkrun?
A: Volunteers are fundamental to the delivery of Parkrun events and Parkrun is always looking for volunteers to help organise their weekly events.
Volunteer roles include warm up leaders, race marshalls, course directors, timekeepers and barcode scanners.
You can find more information about volunteering at Parkrun on the Parkrun website.
Q: How do I get my Parkrun bar code?
A: Your Parkrun bar code is personal to you and can be found in your Parkrun profile online.
Once you download your bar code, it is recommended you print it and laminate it.
Parkrun do accept electronic bar codes on your smart phone, but they prefer you bring a printed bar code in case of emergency.
Q: How do I view my race times online?
A: Once you finish Parkrun and you have had your bar code scanned, your race result will appear on the results page of your local Parkrun website.
Summary statistics can also be found on the main Parkrun website.
You will also receive a handy text message and email with your race results (if you signed up to receive these).
Note that race results can take some time to process, so be patient. They are normally available on the day of the run but can sometimes take longer.
What to expect at your first Parkrun
#1 Lots of runners
Parkrun is extremely popular with runners of all shapes and sizes because it provides a fun, friendly and supportive environment in which to run a 5k.
Depending on where you do your first Parkrun, you can expect anything between 20 to 200 plus runners.
I once heard someone describe their local Parkrun as "a heard of wilderbeast setting off, only its the local teachers, postmen and councillors."
This is a very apt description, but don't let this put you off! Having lots of runners around you is actually quite exhilarating.
If you normally run solo or in a small group of people, running with 300 odd people can be weird but you learn to love it!
#2 Fast and slow runners alike, and everything in between
As mentioned above, Parkrun attracts runners of all shapes and sizes and experienced and inexperienced runners alike.
Some people treat it as a proper race and try and get a personal best each time, whereas others treat it as a chilled, non-competitive jaunt in the park.
And don't be surprised if you're overtaken by someone running with a buggy or a dog – this is what's so great about Parkrun!
Whatever your approach, I'm sure you'll find someone who is doing the run for the same reasons.
And the most important part? Have fun!
#3 The newbie briefing
If you're completely new to Parkrun, I'd recommend you arrive early and go to the pre-race briefing that takes place at all Parkruns about 5-10 minutes before the race is due to begin.
In this briefing, they explain key things like the course, health and safety, runner etiquette, and what to do with your barcode.
If your unsure of anything, ask the briefing coordinator and they will happily answer your questions.
#4 The main run briefing
Along with the pre-race briefing with new runners, a main briefing takes place just before the run for all runners.
This is conducted by the race director and typically includes key information about the race like course information, and shout outs to runners with birthdays or who are running a milestone run.
Whether it be your 5th, 10th, 50th or 200th Parkrun – you have a chance to be recognised in the main briefing if you get in touch with the race organisers before the race.
#5 Your own personal, printed bar code
When you register for Parkrun, you will be given your own personal bar code.
Although you don't need this bar code to enter the run, it's essential you have it on the day if you want your run to be timed – so don't forget it! You will have to print it and keep it safe on your run.
Unfortunately, Parkrun don't yet offer digital bar codes for their runs but I'm sure this is on the cards.
To save your paper bar code getting damaged, I recommend you laminate it.
If your lamination skills are not quite up to scratch, another idea is to slot it under your mobile phone case (only if it's transparent of course).
This is a handy way to keep it dry and have it on hand when you finish your run.
#6 Fantastic volunteer support
Parkrun happens largely because its army of volunteers, who are almost all runners like you.
Each Parkrun is led by a small group of volunteers who form the 'core team', including the race director.
They make sure everything runs smoothly and everything is set up and packed away each week.
These volunteers also provide incredible support on the day, cheering runners on and motivating them to finish the run.
They are what make Parkrun happen!
If you would like to know more about volunteering opportunities, visit your local Parkrun page.
#7 Your race results online
What's great about Parkrun is that you get to view all your race results online.
Remember to create a profile and remember to take your bar code on the day of your run and get it scanned.
You can also opt in to receive your results via text message which is really handy.
You'll need to opt in for this service via your personal profile at www.parkrun.com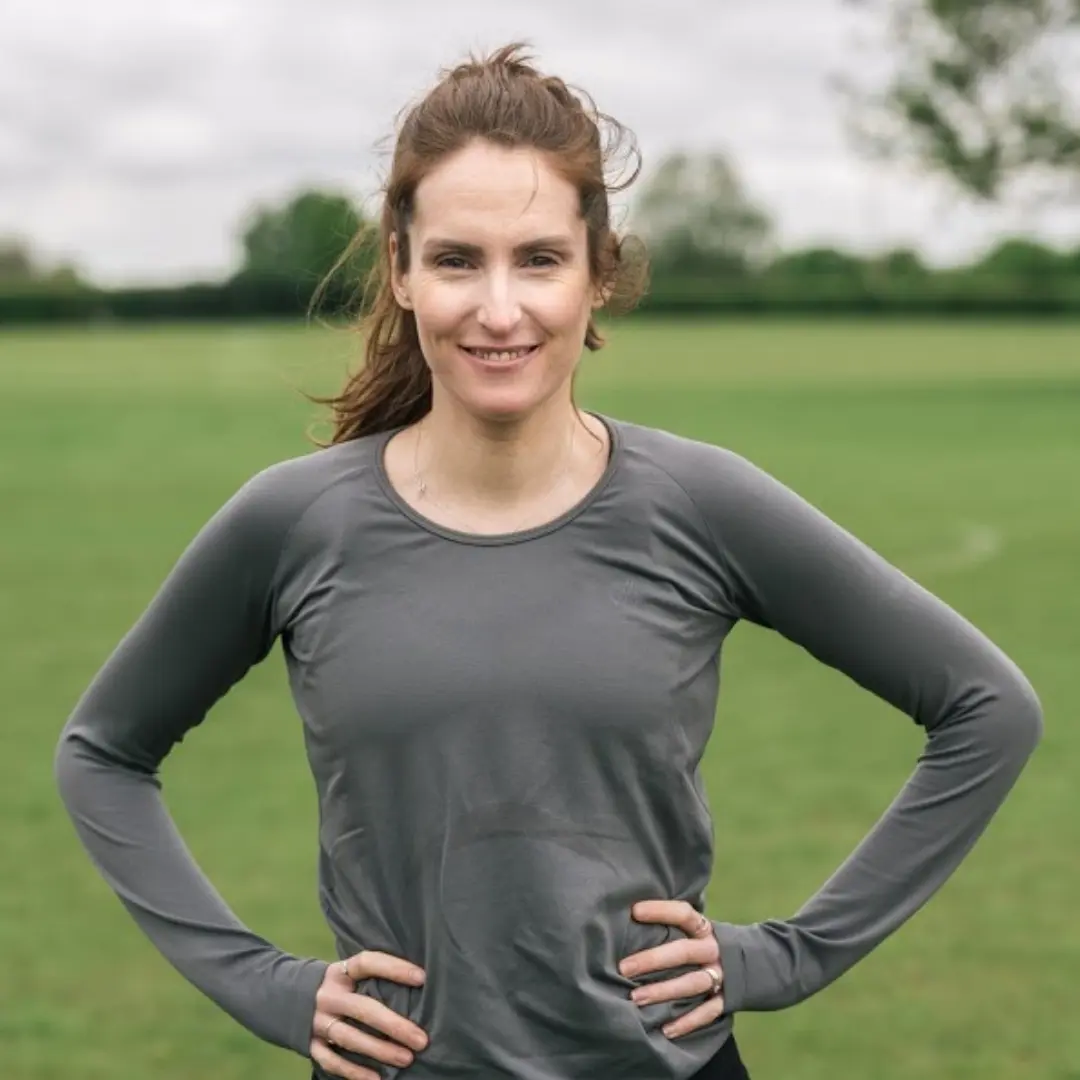 Latest posts by Caroline Geoghegan
(see all)