Many runners consider running with a watch sacrilege. Pace, heart rate and distance tracking are all important when it comes to running. Running by feel, however, is an entirely different story,
Running by feel is basically when you run without any sort of GPS tracking. You may be surprised to hear that there are many benefits of running without a watch, some of which I'd like to explain in this blog.
Over the last few months, I have found myself running more and more without my GPS watch. Although I still think it's important to have an idea of how well I am performing on my run by using my GPS watch, I have found that when I run without a watch, I feel more connected with my mind and body.
I have also found that running without a watch means there is less pressure to perform on my runs.
Don't get me wrong, I still enjoy the runs when I train hard in order to reach a specific training goal – interval training and tempo running are good examples of this – but there are times when I would prefer to take it easy and really enjoy my run without the pressure to run fast or maintain a certain pace.
Inspired by a Medium article that I read on ditching technology to improve your running, I thought I'd share some of the benefits of running without a watch that I can personally attest to.
So if you're thinking of ditching the tech and gadgets, then I'm here to share these five amazing benefits of running without a watch.
Running by feel: 5 benefits of running without a watch
Boosts your mood
Running makes you feel great (I may be biased here) and there's no doubt that there are many physical and mental benefits of running. It's a great way to boost your mood and help reduce symptoms of anxiety, stress and depression.
When you run without a watch, you remove a lot of the additional pressure that you put on yourself to perform. On top of the pressures that you're already feeling perhaps from your work or family life, this can be pretty exhausting.
Whilst some runners are driven by the need to set a new personal best on every run, there is a point when this can become unhealthy which can ultimately have a negative impact on your mood, confidence and self-esteem.
Before it gets to this point, ditch your watch and set aside thoughts of achieving your next PB.
Related: 12 amazing benefits of running for the body and mind
Allows you to be more mentally connected on your run
You may have heard of the term 'mindful running'. Essentially, it's about being more mentally connected with your movement and not being distracted when you run.
One of the ways to practice mindful running is to ditch technology like your phone, headphones and more importantly your GPS watch.
This may sound horrendous if you're used to listening to some banging tunes on your run, but to really embrace mindful running you need to let go of all forms of technology.
Mindful running really highlights the importance of the mind and mental conditioning, instead of just physiology and physical conditioning, in performance and recovery.
Related: How to practice mindful running
Allows you to find new and interesting routes
During the months when I ran without a watch, I felt much more open to running on routes that I had previously avoided because I didn't think they'd help me achieve that elusive PB time.
By running without a watch, instead of worrying about my route, I looked forward to running off the beaten track and in the process finding beautiful trails.
This is great if you don't like the idea of running the same routes week in and week out.
Don't lose the fun and enjoyment of running by focusing solely on things like your pace and distance during your run.
Related: 12 trail running tips for beginners
Boosts your running confidence
Many runners are guilty of comparing themselves to other runners. There will always be someone out there who is that much better or faster than you and who makes running seem effortless.
By measuring your running success by pace, speed and distance, this will slowly eat away at your confidence and motivation.
This is one of the negative outcomes of technology that make it all too easy to compare mileage and race results to those of your friends or people you'll never meet on social media.
A running mindset that is focused on stats and PBs distracts you from the enjoyment and fun of running. Instead, derive confidence from your own journey as a runner.
You can facilitate this by setting intentions as well as structured goals. Whilst a goal is a desired future outcome, an intention is about achieving a desired feeling or state of being today.
Intentions are a powerful way to boost your confidence week in week out as you see yourself improve over time. Here are some examples:
Goal: To run a sub-30 minute 5k by July
Intention: My endurance and speed improves with each run, I am excited for my next speed workout.
Goal: To run my first half marathon by the end of 2021.
Intention: Endurance running keeps me fit, strong and healthy and I feel good when running.
Goal: To include at least two strength training sessions each week in my training plan.
Intention: My strength is improving each week and I feel powerful and strong.
Related: How to believe in yourself: Running and self confidence
Helps you to fall in love with running again
If you're in a running rut and can't find the motivation to get out there, then a break-up from your running watch may just be the thing you need to rekindle your running mojo.
This is probably one of the best benefits of running without a watch if you're struggling to motivate yourself to go for a run.
When you are constantly chasing the next PB, it's easy to forget why you started running in the first place. Some runners I know have fallen completely out of love with running because the pressure to perform was just too much.
Many runners forget how running makes them feel. Runners' highs and the post-run adrenaline rush are real, and it's all too easy to take these feelings for granted when all you are focused on is your performance.
So next time you head out on your run, leave your watch at home and embrace that feeling that got you running in the first place.
Related: 6 tips to keep running fun and fight the boredom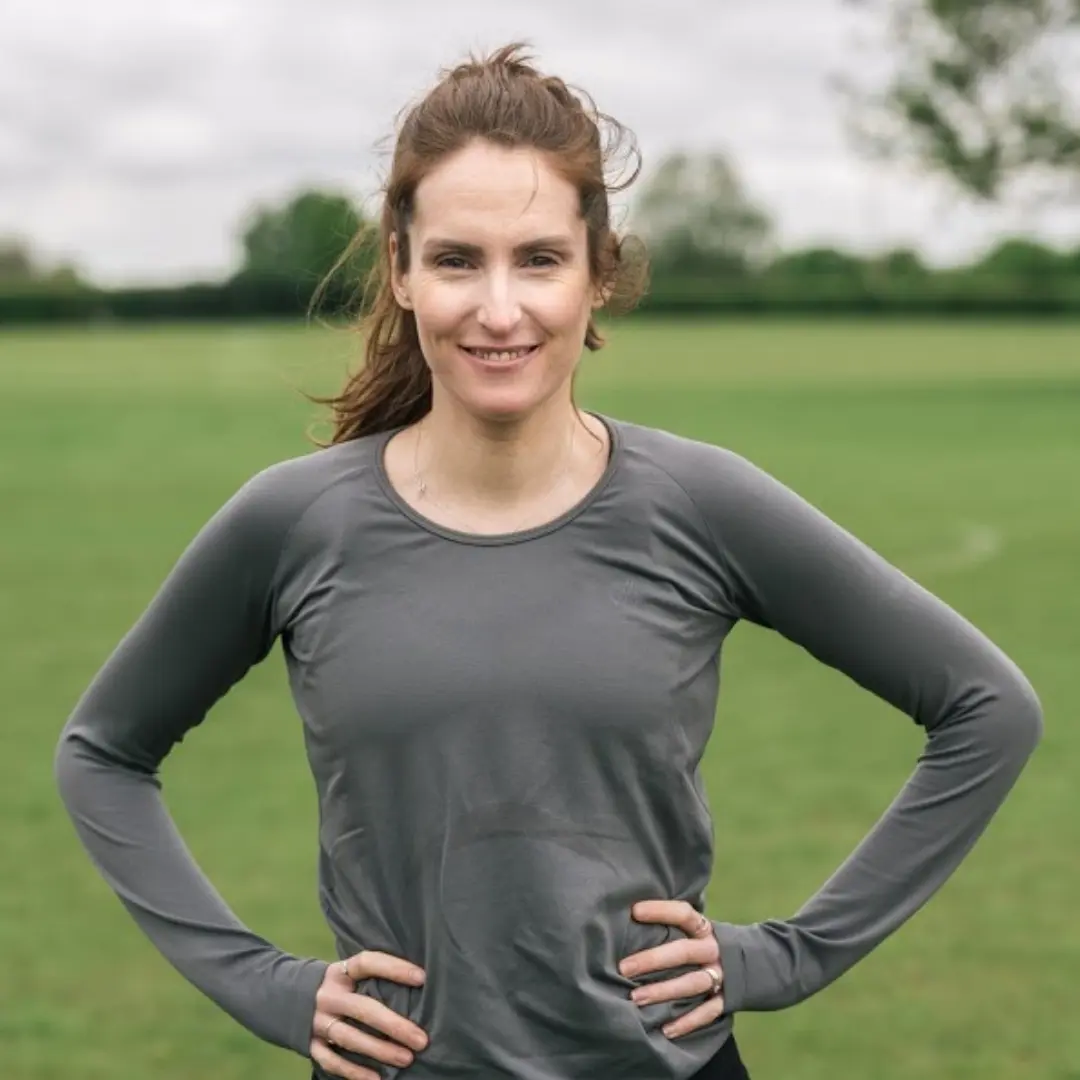 Latest posts by Caroline Geoghegan
(see all)