With face masks, social distancing, cancelled races and no Parkrun, it can be hard to keep your running motivation during the pandemic as we get used to the 'new normal'.
If you're struggling to keep your running motivation during the pandemic, then take solace in the fact that you're not alone. Many runners will tell you that their running routine has come under a lot of pressure in 2020.
Adjusting to any sort of change is hard, but what should you do if you're finding it hard to motivate yourself to go for a run?
In this blog I'd like to share some tips on how to keep your running motivation during the pandemic. If you haven't already, check out my other post on how to start running again during lockdown.
The World Health Organization (WHO) has up to date information on the pandemic, so be sure to check this website if you'd like more information on the impact of the pandemic in your country or local area.
5 tips to keep your running motivation during the pandemic
Don't be too hard on yourself
This is probably one of the most important things to remember if you're struggling to run regularly.
Many people blame themselves when they fall off the running wagon. Yes, you may be making the odd excuse here and there as to why you cannot run, but please remember that we are living through trying times.
Every part of our lives has been affected by the pandemic, from how we live and work to how we interact with friends and family. This is bound to have a psychological impact on your life, which then impacts other parts of your life such as your fitness and wellbeing.
Before the pandemic, running may have seemed like a simple thing to do. After all, you just get up and go without worrying about things like social distancing or face masks. Now we have so much more to think about, which can sometimes take away from the joy of running.
The pandemic has added a lot more stress and complication to our lives which has undoubtedly had an impact on how we lead our lives.
So next time you bad about not going for a run, or not doing that workout, don't be too hard yourself. Instead, be kind to yourself and see every little step forward as a positive step forward.
Add some variety
Over the last six months you've probably become very familiar with your local running routes. For many runners, the pandemic has meant they have had to stick to the same running routes week in week out in an effort to stay local.
Whilst this is fine, and it's great local lockdown rules are being followed, it often means the excitement of running a new route or trail is lost.
One of the best things about running is that you are able to discover new routes, trails and beaten paths. Without this, running can quickly become stale and boring.
I am certainly a runner that thrives in new surroundings. I love discovering new running routes, even if it means a quick trip in the car or a weekend trip away. I am motivated by the thought of being able to run in a new area. A new running route could just be the thing to reignite your running mojo.
Variety also means mixing up your training plan. If you're bored and burned out doing the same running route, distance and pace each time, mix it up a bit.
Do more speed workouts or hill workouts. Switch up your long run and incorporate some strides at the beginning or end of a run. Mixing up your training plan will have benefits both physically and mentally.
Cross training is a great way to experiment with new activities like yoga, cycling and swimming.
Run commuting is also an effective way to get in the miles before and after work.
Forget about race times
The fact that many races have been cancelled can be seen as a bad thing. On the plus side, it's a great time to enjoy running without obsessing over training plans, pace and race times.
Now is the time to enjoy running for what it is – an opportunity to get outdoors and be at one with nature in the fresh air. Try leaving your phone and watch at home and just enjoy your run.
Also called mindful running, this type of running is proven to help reduce symptoms of depression and anxiety.
Trail running is also a great way to experience the great outdoors while out on a run. If you're new to trail running, check out my post on trail running tips for beginners.
Try a virtual run
If you're a runner that is motivated by challenges and races, then a virtual run may just be for you.
Virtual running events have popped up all over the place in 2020, with the London Marathon even going online this year.
These are a great way to still share the social side of running and keep your running motivation during the pandemic. They are also a fantastic way to support a charity or cause close to your heart.
Simply pick a virtual run, register and run your virtual race. Share your results and continue to connect with fellow runners.
Join a running group
In the UK, running groups are allowed to start again, as long as they have the necessary social distancing measures in place.
So if you're really missing the social side of running, join a local running group and start your weekly running habit.
Be sure to follow social distancing measures and only run with a group if you have no Coronavirus symptoms.
Websites like Meetup, RunTogether and Facebook are great websites to find local running groups.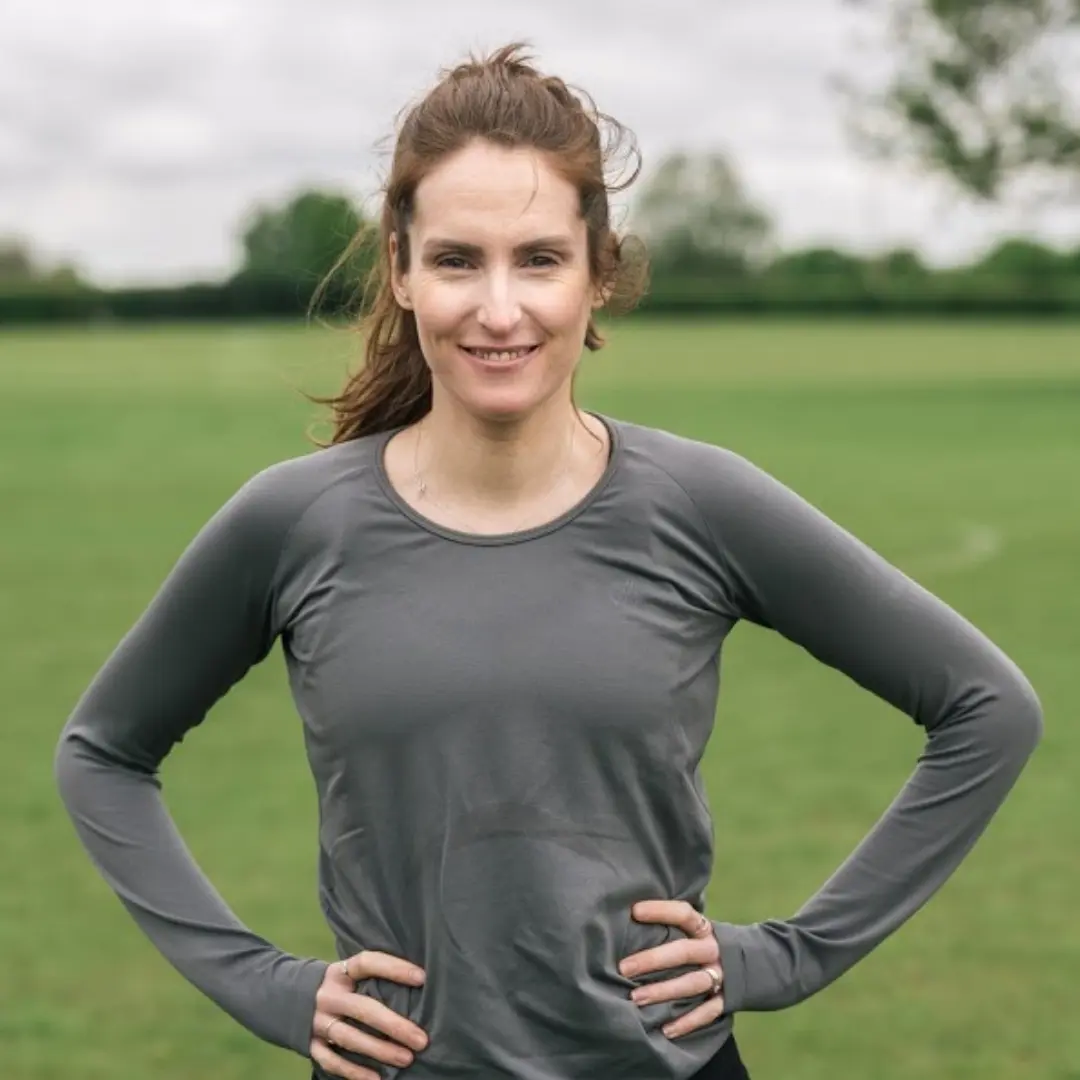 Latest posts by Caroline Geoghegan
(see all)