When you've trained for months, running a race of any distance is a huge achievement. Many runners like to use inspiring and motivational running quotes for race day to get them into the winning state of mind and across the finish line.
In fact, Strava's largest ever study on running motivation found that the finish line is part of the run that is most loved by runners.
These motivational running quotes are also great to keep you going through those long winter months during training. Motivational running quotes like these can have a powerful impact on your training and mindset.
Here are 21 of the best motivational running quotes for race day.
Related: 21 funny and motivational running quotes to inspire you
21 of the best motivational running quotes for race day
"The miracle isn't that I finished. The miracle is that I had the courage to start."
"When you put yourself on the line in a race and expose yourself to the unknown, you learn things about yourself that are very exciting."
"I also realize that winning doesn't always mean getting first place; it means getting the best out of yourself."
"Let's just say it and be done with it. Racing hurts. But here's another truth: having put in the effort to prepare for a race and then not giving it your all hurts even more. The first kind of hurt goes away in hours or a day. The second kind of hurt can last a lifetime."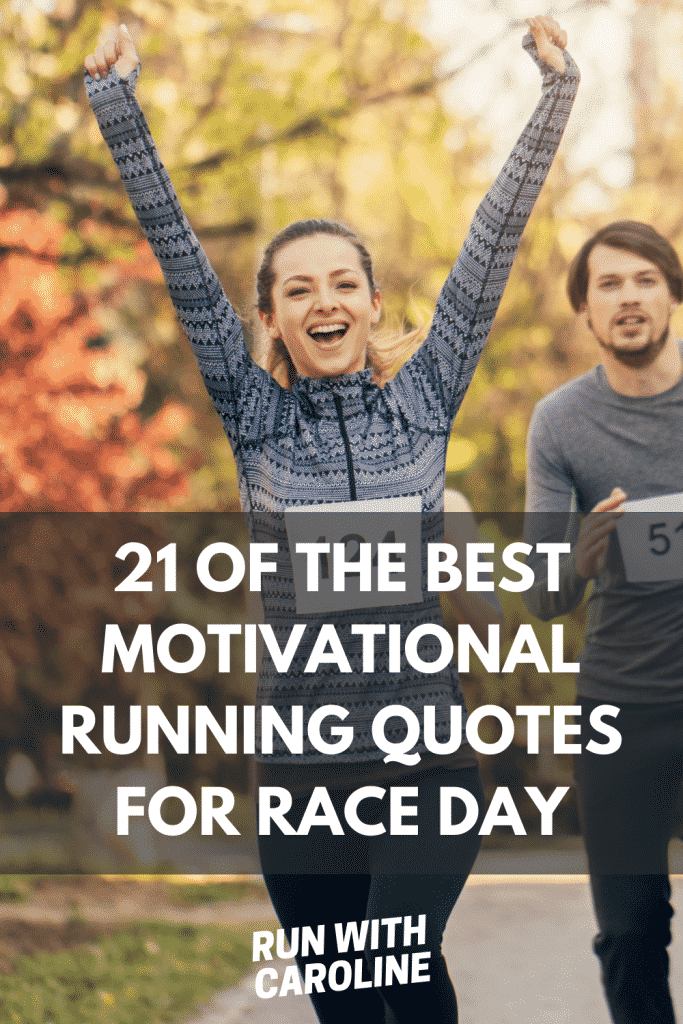 "We all have dreams. But in order to make dreams come into reality, it takes an awful lot of determination, dedication, self-discipline, and effort."
"Racing teaches us to challenge ourselves. It teaches us to push beyond where we thought we could go. It helps us to find out what we are made of. This is what we do. This is what it's all about."
"No matter how old I get, the race remains one of life's most rewarding experiences."
"What distinguishes those of us at the starting line from those of us on the couch is that we learn through running to take what the days gives us, what our body will allow us, and what our will can tolerate."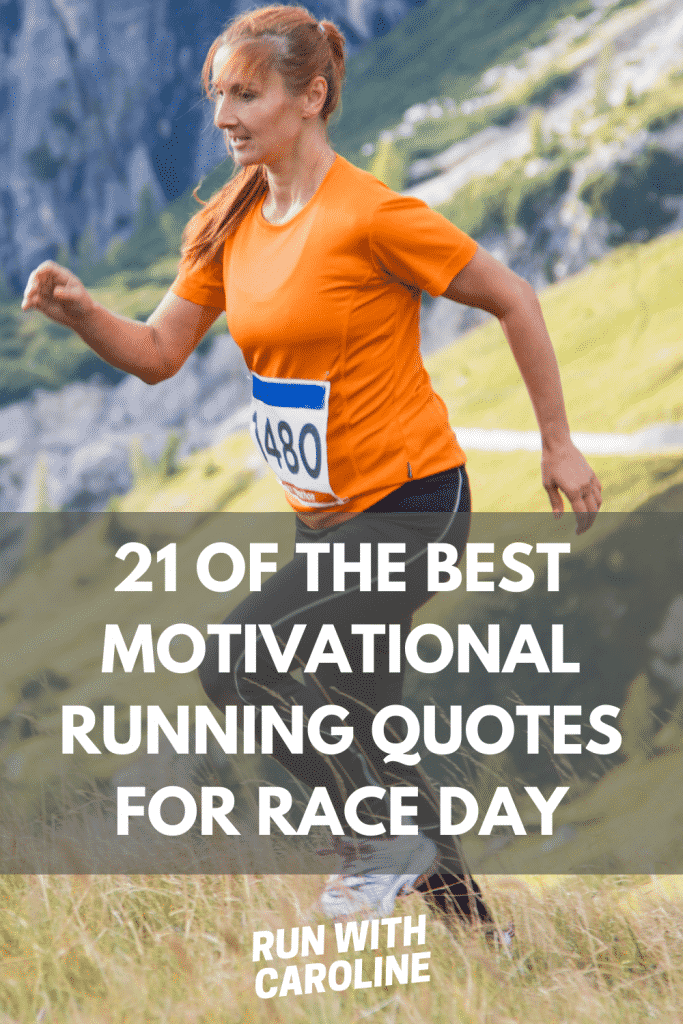 "For me, races are the celebration of my training."
"Run when you can, walk if you have to, crawl if you must; just never give up."
"It's amazing how the same pace in practice can feel so much harder than on race day. Stay confident. Trust the process."
"Winning has nothing to do with racing. Most days don't have races anyway. Winning is about struggle and effort and optimism, and never, ever, ever giving up."
"My thoughts before a big race are usually pretty simple. I tell myself: 'Get out of the blocks, run your race, stay relaxed. If you run your race, you'll win… channel your energy. Focus.'"
"Be confident in the work you did to prepare for the race. Take a look back at your training logs to remind yourself that you've done everything possible to prepare. The race is the fun part where you get to see the hard work pay off. Enjoy it."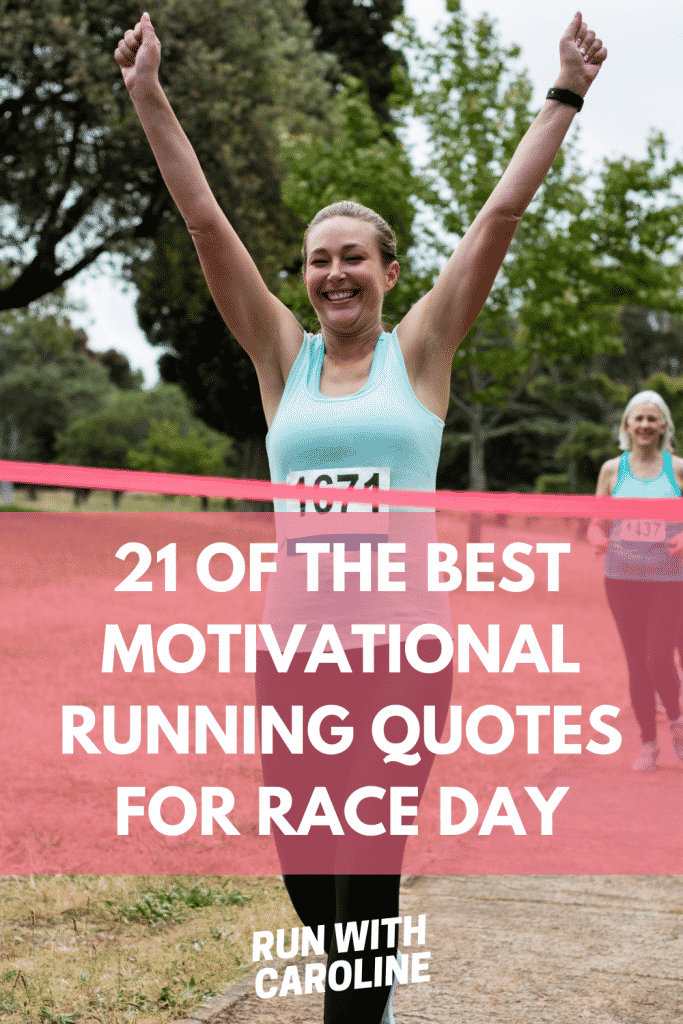 "Running has given me the courage to start, the determination to keep trying, and the childlike spirit to have fun along the way. Run often and run long, but never outrun your joy of running."
"A lot of people run a race to see who's the fastest. I run to see who has the most guts."
"Pain is temporary. It may last a minute, or an hour, or a day, or a year, but eventually it will subside and something else will take its place. If I quit, however, it lasts forever."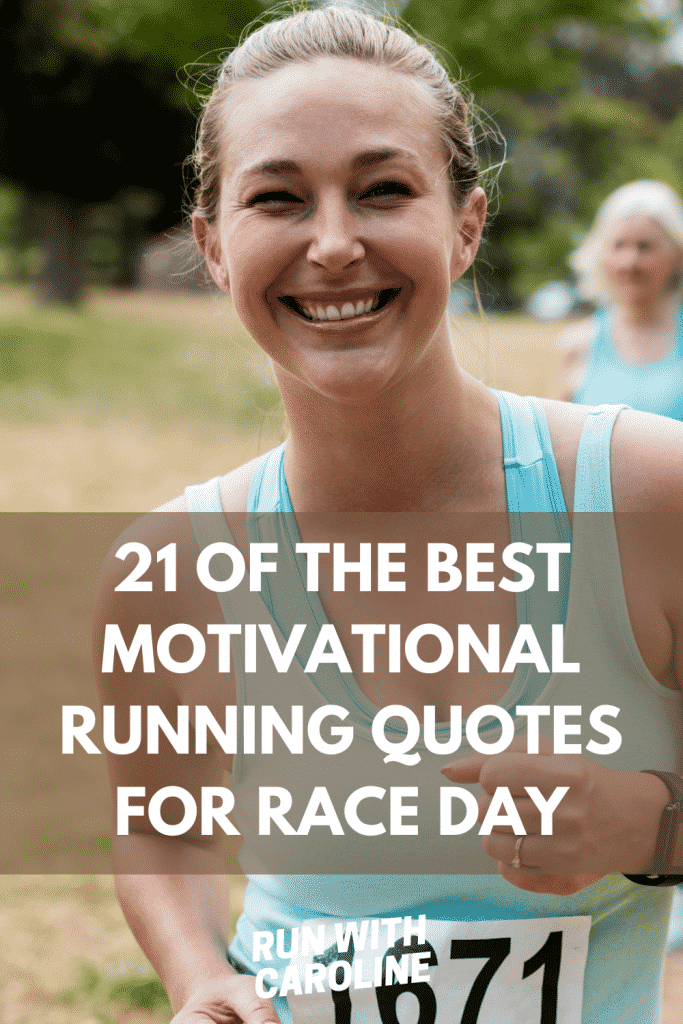 "Success is to be measured not so much by the position that one has reached in life as by the obstacles which he has overcome while trying to succeed."
"If you can't fly then run, if you can't run then walk, if you can't walk then crawl, but whatever you do you have to keep moving forward."
"You are truly your own hero in running. It is up to you to have the responsibility and self-discipline to get the job done."
"I hated every minute of training, but I said, "Don't quit. Suffer now and live the rest of your life as a champion."